LASIK

LASIK is an incredible advancement in treatment for nearsightedness, farsightedness, and astigmatism. Through the use of advanced laser technology, your eye's ability to refract light can be significantly improved, making your vision more clear so that you can enjoy life.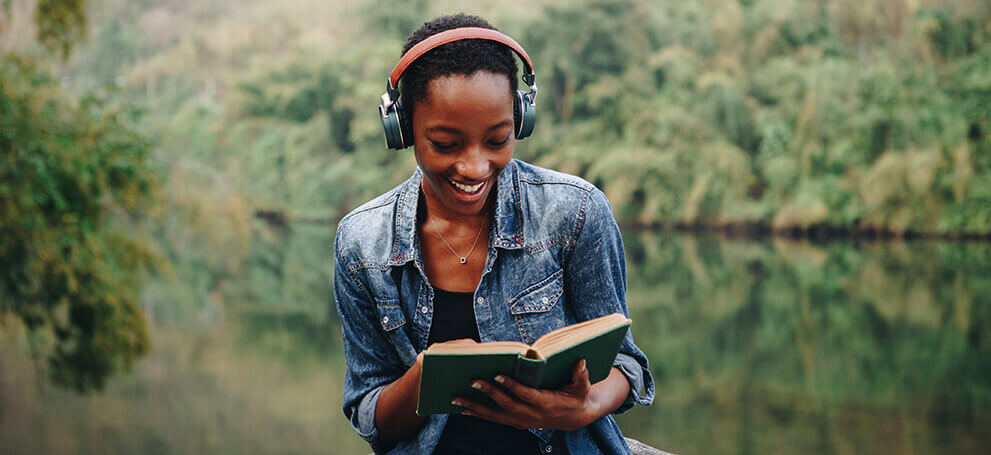 Our eye doctors at Cascadia Eye are highly experienced and skilled in laser eye surgery. On top of that, we offer the latest in LASIK technology to provide patients with the vision they deserve.
---
Am I a candidate?
Many people qualify as good candidates for LASIK, and the treatment has helped patients all over the world successfully improve their vision. LASIK may be an ideal option if you:
Have had a stable prescription for at least one year
Are over the age of 21
Are not pregnant or nursing
Do not have glaucoma, cataracts, or other diseases of the eye
If you feel that you may meet these requirements, please call for a preliminary consultation with our LASIK coordinator. From there, one of our LASIK surgeons will work with you to further determine your eligibility, and perform required preliminary testing of your eye at a scheduled pre-surgery consultation. If you do not qualify for LASIK, our surgeons will recommend a procedure that can offer similar results and that may be more appropriate for your needs, such as PRK or intraocular lens implants.
---
LASIK Self-Test
Take our LASIK Self-Test to find out if you are a candidate!
---
Benefits of LASIK
Aside from the most obvious benefit of reducing your reliance on glasses and contacts, LASIK also typically has a shorter recovery period than other refractive surgeries, often allowing you to return to your daily activities 1-2 days after surgery. And it can potentially improve your vision to 20/20 (or better!)
---
The technology advantage
Medical technology is constantly evolving, and Cascadia Eye always strives to provide the latest advancements available in eye surgery. Since being approved by the FDA in 2001, the IntraLase™ method, also known as "bladeless LASIK," has shown to be the safest way to create a flap in the cornea for LASIK. The traditional method of creating a flap used a blade called a microkeratome. Instead, IntraLase™ uses infrared laser energy to gently create a precisely positioned layer of bubbles just beneath the surface of your eye, making a smooth and uniform corneal flap. This method allows your surgeon to create a flap with a more predictable thickness, thereby increasing the procedure's safety and precision. Although the older, bladed surgery has been considered a safe method for LASIK in the past, IntraLase™ can increase the safety and predictability of your LASIK procedure.
Separate from IntraLase™, we use VISX CustomVue™ individualized laser vision correction (our doctors have found this to be the best technology for laser vision correction), to give you the most precise correction possible. Using a measurement tool called the "Wavescan", CustomVue™ can measure unique imperfections of the cornea that could not otherwise be corrected with glasses or contact lenses. The VISX Star S4 Excimer Laser is the most widely used laser on the market today – it is highly calibrated and so precise that it can actually sculpt your name onto a human hair.
---
LASIK surgery – what to expect
After the pre-surgery work-up, where we will perform tests and measurements, including the Wavescan, you will be scheduled for your LASIK surgery.
On the day of your surgery, our friendly and professional surgery staff will prepare your eyes for the laser treatment.
Next, one of our LASIK surgeons will create a small "corneal flap" on the eye using IntraLase™ technology.
The surgeon then uses the cool beam from another corrective laser to gently reshape the cornea, removing microscopic amounts of tissue (less than the thickness of a human hair) to create a new curvature. The 3D ActiveTrak™ eye tracker is designed to follow every movement your eye makes during the procedure, and it automatically adjusts the laser to reposition and maintain the beam's focus, so you can relax during your procedure.
By reshaping the cornea to better refract light, common conditions such as nearsightedness, farsightedness, and astigmatism can be corrected.
The flap is then closed, and will naturally re-attach, typically creating a healthy surface within 24 hours. You will be given an eye shield or eye patch to protect the eye immediately after surgery. The patch can be removed the following morning.
---
Personalized post-operative care
We offer something important that no other LASIK clinic does: personalized care by your surgeon—who lives and works right here in your neighborhood! Your LASIK surgeon will be doing crucial pre-operative testing, and closely following you during your entire one-year post-operative period (which is included in the overall price).
You will have a follow-up appointment with your surgeon the day after your surgery. In most cases, patients are able to resume their daily activities at that time, although they may experience mild irritation or light sensitivity. This is typically only temporary, and symptoms should disappear as the eye heals. We will give you eye drops to use during your recovery period. Blurred vision may occur the day after surgery, but should go away shortly. Minor fluctuations in vision are also not uncommon during the first few weeks following surgery, but your vision should gradually stabilize as you recover.
If you are interested in LASIK and want to know if you are eligible for the procedure, please contact us today to schedule a consultation, or feel free to request a LASIK information booklet. We will be happy to answer your questions and talk more with you about this innovative vision correction treatment.
You can read our patient's LASIK Testimonials here.
---
Contact Cascadia Eye
If you would like to learn more, or if you would like to schedule an appointment or consultation with our talented doctors at Cascadia Eye, please contact us today or use our online scheduler. Our entire team is committed to protecting and improving your vision and the health of your eyes. We are happy to answer any questions you might have!
In addition, join us on Facebook, Instagram or YouTube to ask your questions about eyes, exams, and our practice. We'd love to hear from you – and there might be a blog to address your questions in the future.