Eye Care in Bellingham
Cascadia Eye Provides Comprehensive Ophthalmology Services in Bellingham
Cascadia Eye is a team of eye care professionals who make your vision and eye health their top priority. We started in 1985 in Sedro-Woolley, but after years of Whatcom residents asking us to bring our special brand of eye care and eye wear to their neighborhood, we listened, and were blessed to be able to open our Bellingham office in 2018.
We proudly provide the services of a fellowship-trained cornea specialist and a fellowship-trained glaucoma specialist as well as a team of optometrists delivering primary eye care at your convenience!
We accept your insurance plans (including VSP, NBN and Davis vision plans).
Location
3115 Old Fairhaven Parkway
Bellingham, WA 98225
Phone: 360-424-2020
After hours: 360-428-7143
Fax: 360-424-6954
Email: bellingham@ncascade.com
Mon – Thurs: 9:00 AM – 5:00 PM
Fri: Closed
Sat – Sun: Closed
* The above are walk-in and optical hours. Appointment times may be made outside of listed hours.
**We are closed for the following holidays: Memorial Day, Independence Day, Labor Day, Thanksgiving, Day after Thanksgiving, Christmas Eve, Christmas, and New Years Day.
Main phone line: 8:00 AM – 5:00 PM.
Bellingham Eye Care Services
The friendly, knowledgeable experts at Cascadia Eye are privileged to offer comprehensive and caring eye care to our neighbors in Northwest Washington State. At our office in Bellingham, our ophthalmologists, optometrists and opticians take the time to talk with you, our patient, about what is important to you and how your lifestyle, work and hobbies are affected by your vision. We are careful to prescribe and recommend eye care solutions and work hard to improve your eye health and quality of life. We take pride in our large selection of services, from well-vision and prescription glasses to the treatment of eye disease and surgical care. Specialties available in our Bellingham office include:
Cataract Surgery Care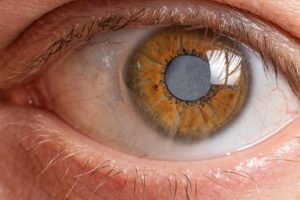 With age, proteins can clump on the lens of your eye, creating cloudy vision. Nearly half of people 75 and older have cataracts. Fortunately, restoring clear vision is both quick and easy with cataract surgery. Our ophthalmologist removes your hazy natural lens and then inserts an intraocular lens (IOL), which provides clearer vision immediately. Cataracts cannot redevelop on an artificial lens, so the results are permanent.
RLE (Refractive Lens Exchange) Care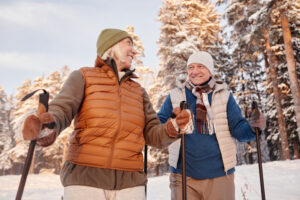 RLE can free people, usually over the age of 50, from the hassle of wearing glasses and contacts. It overcomes the vision challenges of myopia, hyperopia, and astigmatism. Your ophthalmologist carefully removes your eye's natural lens and then inserts an intraocular lens (IOL) in its place to correct your vision. With monofocal and presbyopia-correcting lenses available, your ophthalmologist will recommend a premium lens that best achieves your vision goals.
LASIK and Refractive Care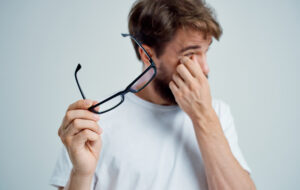 If you do not want to wear glasses or contact lenses to correct refractive errors such as nearsightedness, farsightedness, and astigmatism, you may decide to have LASIK. This quick, nearly painless refractive surgery reshapes your cornea with a laser to significantly improve vision at many distances, providing 20/20 vision or better for many patients. Cascadia Eye has advanced technology that enables us to perform LASIK with the utmost precision and safety.
Glaucoma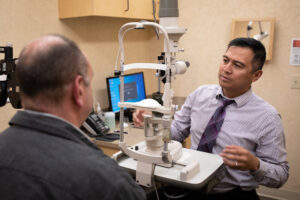 Intraocular pressure can slowly harm your optic nerve and cause irreversible blindness. Although there is no cure for glaucoma, treatments can help to prevent and delay the worst consequences of the condition. Our glaucoma specialists can recommend eye drops, medications, or minimally invasive glaucoma surgery (MIGS) to relieve the intraocular pressure.
Vision Exams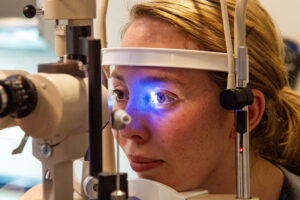 When is the last time you had a vision exam? Regular vision exams are important for patients with generally healthy eyes. They generally include baseline measurements to measure your visual acuity as well as basic testing. They also include screenings for eye disease; if any is found, you may need to schedule a separate medical eye exam to address your diagnosis with a specialist. If you wear (or should wear) glasses or contacts, vision tests are important for updating your prescription. Vision exams are billed differently than comprehensive medical eye exams and may be covered by vision plans.
Comprehensive Medical Eye Exams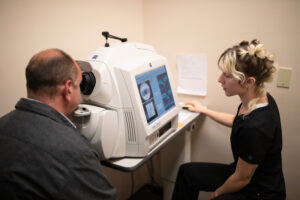 The need for comprehensive medical eye examination is critical, particularly as you get older, since so many debilitating eye diseases become more common with age. A comprehensive eye test can catch disorders like glaucoma, macular degeneration, cataracts, and a long list of retinal conditions. Early detection and prompt treatment are usually the best ways to preserve your eyesight. Comprehensive Medical Eye Exams are billed differently than vision exams and are not covered by vision plans.
iLUX Treatments for Dry Eye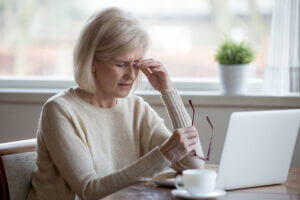 Dry eyes can be very sore and painful and can even interfere with your vision. Meibomian Gland Dysfunction (MGD) is a factor in as many as 86% of dry eye cases, and is caused by clogged ducts in your eyelids. Many patients find relief from MGD with help from an iLUX treatment program. iLUX is a quick, in-house application that uses gentle pressure and warmth to improve your symptoms and keep your eyes more healthy over your lifetime. It has also been shown to improve surgical outcomes.
Optical Services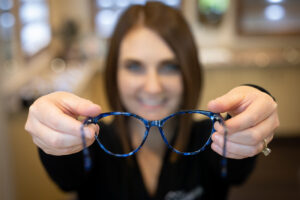 Finding the right frames to suit your face can be challenging. Rather than leaving it to chance by shopping online, come visit our local optical center, featuring Bellingham's own independent, stylish and inexpensive Cascadia Eyewear frames as well as many other popular brands. With the help of our professional opticians, you can find the perfect glasses that reflect your personal style and enhance your appearance. Our team will also ensure that they fit your face for crisp, clear vision.
Contact Lenses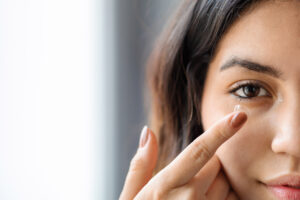 Our contact experts help with your fitting process to ensure that your contacts, including specialty contacts, have the precise prescription and measurements to maximize the visual benefits. If anything does not feel right in your first couple of weeks, we can make the necessary changes so your contacts are comfortable and performing at a high level. We offer many types of contacts, including soft, gas permeable, hybrid, toric, multifocal, and scleral lenses.
---
Contact Cascadia Eye
If you would like to learn more, or if you would like to schedule an appointment or consultation with our talented doctors at Cascadia Eye, please contact us today or use our online scheduler. Our entire team is committed to protecting and improving your vision and the health of your eyes. We are happy to answer any questions you might have!
In addition, join us on Facebook, Instagram or YouTube to ask your questions about eyes, exams, and our practice. We'd love to hear from you – and there might be a blog to address your questions in the future.