Carlindo Pereira, MD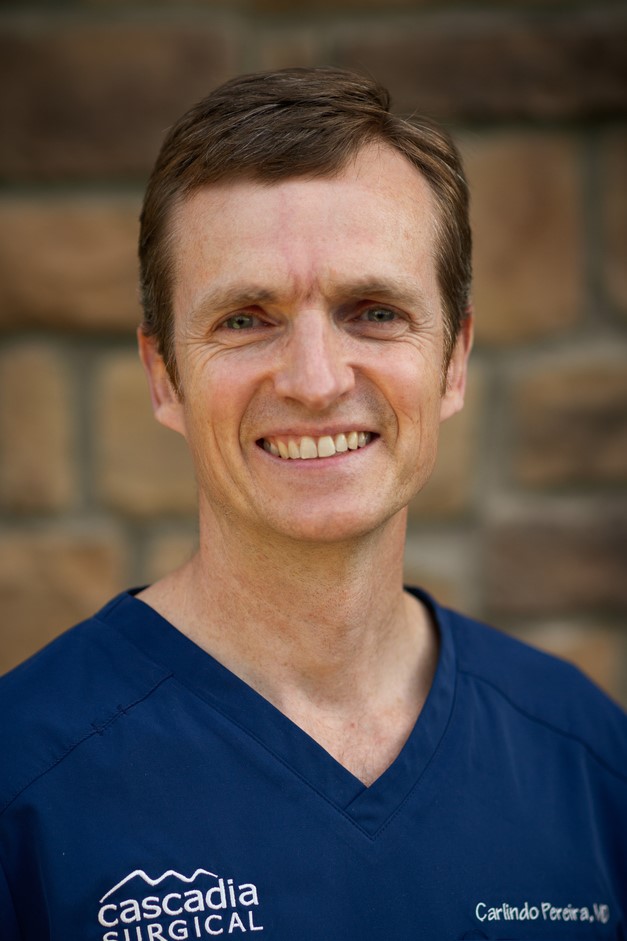 Dr. Carlindo da Reitz Pereira graduated from medical school in South Africa in 1995 and practiced as a family physician in South Africa and Canada for many years. He later came to the United States for ophthalmology training, and graduated from ophthalmology residency at Loma Linda University, California in 2004.
After teaching ophthalmology residents for five years and serving as Chief of Ophthalmology at the VA Hospital in Loma Linda, he completed subspecialty training in refractive and cornea surgery with Dr. Francis Price in 2009. He is Board Certified by the American Board of Ophthalmology and certified in the IntraLase and WaveLight lasers for refractive surgery.
With his experience, training, and especially his gentle, caring nature, Dr. Carlindo Pereira has been a welcome addition to Cascadia Eye since he joined in 2010. His attention to detail, soft-spoken manner and patience make people feel comfortable and relaxed. Dr. Pereira especially enjoys performing state-of-the-art cataract surgery, including using premium lenses when appropriate, in order to achieve the highest quality of vision possible. His precise, patient and unhurried approach to surgery is soothing to his patients.
Family and Personal Passions
Dr. Pereira has been on medical mission trips and is also active in charity surgical care for locals in need. He and his wife, Jeni-Joy, have three daughters and love the outdoors, especially camping, and enjoy all the spectacular hiking that the Northwest has to offer.
Contact Cascadia Eye
If you would like to learn more, or if you would like to schedule an appointment at Cascadia Eye, please contact us today. We are happy to answer any questions you might have!
In addition, join us on Facebook, Instagram or YouTube to ask your questions about eyes, exams, and our practice. We'd love to hear from you – and there might be a blog to address your questions in the future.