Our Services
You can be secure in the knowledge that, from basic well-care vision care to the most complicated diagnoses and surgery solutions, we are here to serve you … "And then some."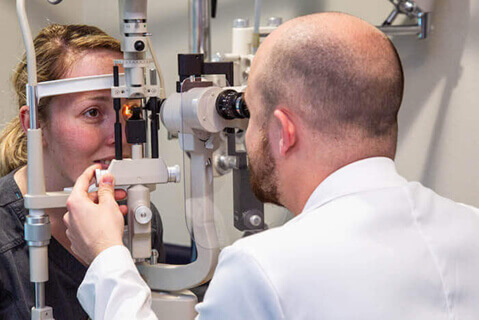 Cascadia Eye is the only full-service vision center in the region, with locations in Sedro-Woolley, Mount Vernon, Whidbey Island, Stanwood, and Bellingham. Our team of award-winning ophthalmologist surgeons and optometrists are passionate about taking care of your whole family's best vision, and our ophthalmic plastics, cornea, and ophthalmic pediatrics specialists allow us to cater to specific patient needs.
You may also find contact lenses or meet with one of our trained opticians to get fitted with perfect eyewear for your fashion and lifestyle. We even have our own independent, locally-designed and affordable fashion eyewear line, Cascadia Eyewear.
Our doctors constantly improve their skills through advanced training and certification courses. Additionally, we research and invest in the most advanced technology available to eye care. By doing so, we are able to offer early detection and treatment of eye diseases. It also influences our ability to offer the best and safest surgical results to our patients. We strive not only to provide great eye care, but also educate patients on how to maintain optimal eye health.
---
We offer the following eye care services.
Select an item from the list below to learn more:
---
Contact Cascadia Eye
If you would like to learn more, or if you would like to schedule an appointment at Cascadia Eye, please contact us today. We are happy to answer any questions you might have!
In addition, join us on Facebook, Instagram or YouTube to ask your questions about eyes, exams, and our practice. We'd love to hear from you – and there might be a blog to address your questions in the future.