Cascadia Eye History

As Cascadia Eye has evolved through the years into a thriving, connected vision center, focusing on bringing the latest technological advances to every aspect of your eyes, it hasn't lost its family-friendly heart.

---
1985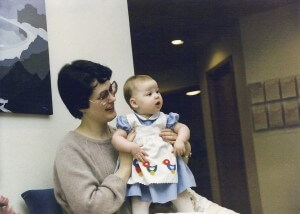 Beginning
Founding ophthalmologist Dr. Nannette Crowell opened her practice in Sedro-Woolley with the vision to serve her neighbors with more than just eye care, but as a partner in the community as a whole. Sheri Saldivar, her first employee, still oversees Cascadia Eye as CEO and continues to further this purpose today.

---
1989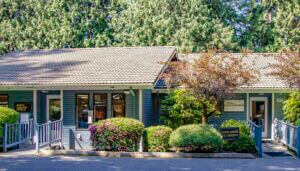 First full-service vision care clinic in the Skagit Valley
The growing clinic was renamed North Cascade Eye Associates and added its first optical department, becoming the first full-service vision care clinic in the Skagit Valley. Now patients could find complete eye care and eyeglasses in the same location, during an easy and seamless visit.

---
2003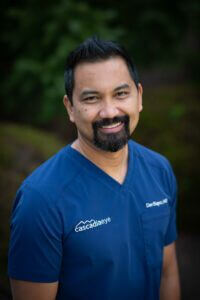 Dan Siapco, MD
Dr. Dan Siapco, doctor/owner, was still in his last year of residency. But his reputation preceded him as a skilled surgeon, and Dr. Crowell was so impressed (and the practice was such a perfect fit for him) that she signed him on a year before he graduated. Since then, he has been highly praised in our local community and abroad as an outstanding surgeon. He specializes in cataract surgery. Ask him about dropless cataract surgery and premium full-range vision lens innovations.
Dr. Siapco actively cares for people's vision worldwide, serving with family on yearly mission trips with Eyewitness Missions. He is passionate about performing Christian music with his band. Click HERE for his full biography.

---
2004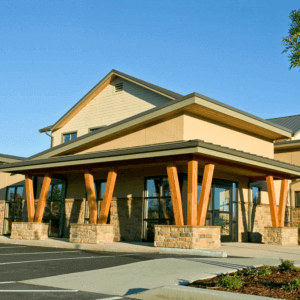 Flourishing in a new office
Cascadia Eye built a brand-new main office, centrally located in Mount Vernon, and fitted it with state-of-the-art equipment, an extensive optical store, and extra room to grow.

---
2008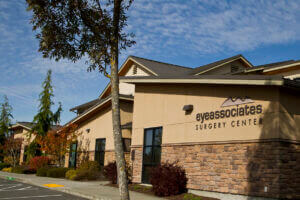 Enter the Eye Associates Surgery Center
The first surgery center in Skagit County completely dedicated to eyes. The doctors invested in the latest technology for their procedures – cataract surgery, LASIK surgery, and more – and met the rigorous requirements to be fully certified by both Medicare and AAAHC (which assures quality and safety.)

---
2009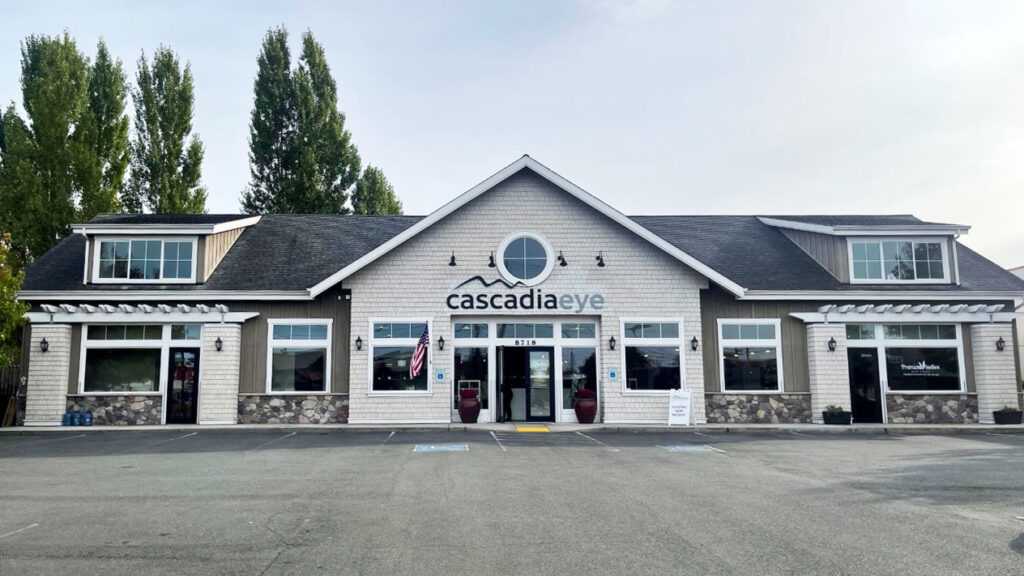 Stanwood
In 2009, Cascadia Eye opened a new office in Stanwood offering the first ophthalmology care to the community and welcoming Maria VanNurden to provide primary eye care to the people of Stanwood/Camano. Later, Dr. Epley, our beloved pediatric specialist, moved from our Mount Vernon location to this location to offer subspecialty ophthalmology care
*In 2021, we moved from the original location near QFC to our new building at 8718 270th NW pictured here.

---
2010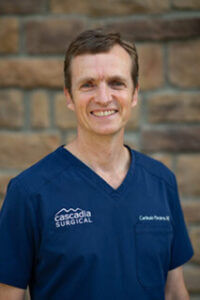 Carlindo Pereira, MD
Dr. Carlindo Pereira, doctor/owner, joined Cascadia Eye's team as Skagit Valley's first cornea specialist and surgeon. He quickly gained a reputation as a kind, thorough expert on all aspects of the eye, and became the practice's third full partner in 2012. He also performs state-of-the art cataract surgeries on complex cataract cases.
Personally, Dr. Pereira and his family travel worldwide, offering surgical vision care through Eyewitness Missions and here locally as well. Click HERE for his full biography.

---
2015

New names for the vision care practice and surgery center
Cascadia Eye:
After 30 years in practice, the practice adopted its current name. "Cascadia" reflects the independence movement and celebrates the connection and strong sense of place within the Pacific Northwest.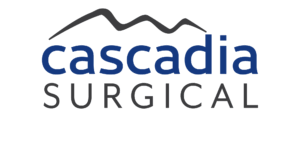 Cascadia Surgical:
To emphasize dedication to our local independent Northwest neighbors, and to celebrate the ability to provide fully comprehensive vision care and surgery to all patients, our ambulatory surgery center formally declared its surgical passion and love for patient care with its new name.
With so many years of love for our local community stretching behind us, Cascadia Eye and Cascadia Surgical both want to reflect this uniquely Northwestern spirit.

---
2017

High quality, chic, yet inexpensive eyewear
CEO Sheri Saldivar, frustrated at the ever-rising cost of frames and watching patients go online or to discount stores for eyewear, founded Cascadia Eyewear to design and sell quality, stylish frames at a much more reasonable cost than big companies offer.
You may purchase Cascadia Eyewear glasses (in addition to the popular big brands) here at Cascadia Eye. Prices start at $100 for frames and lens. Click HERE to view Cascadia Eyewear's collections.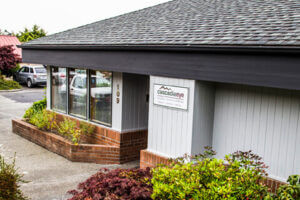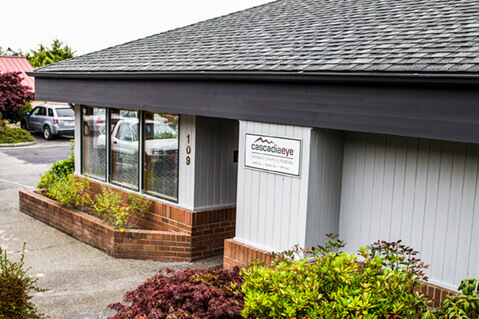 Whidbey Island
When peer and friend, Dr. Mequio, decided to sell the Whidbey Eye Clinic, Cascadia Eye jumped at the opportunity to serve patients on Whidbey Island. The Whidbey clinic, located in Coupeville, is dedicated to providing comprehensive eye care, conveniently enabling patients to see their pacific paradise with the crispness and clarity they deserve.

---
2018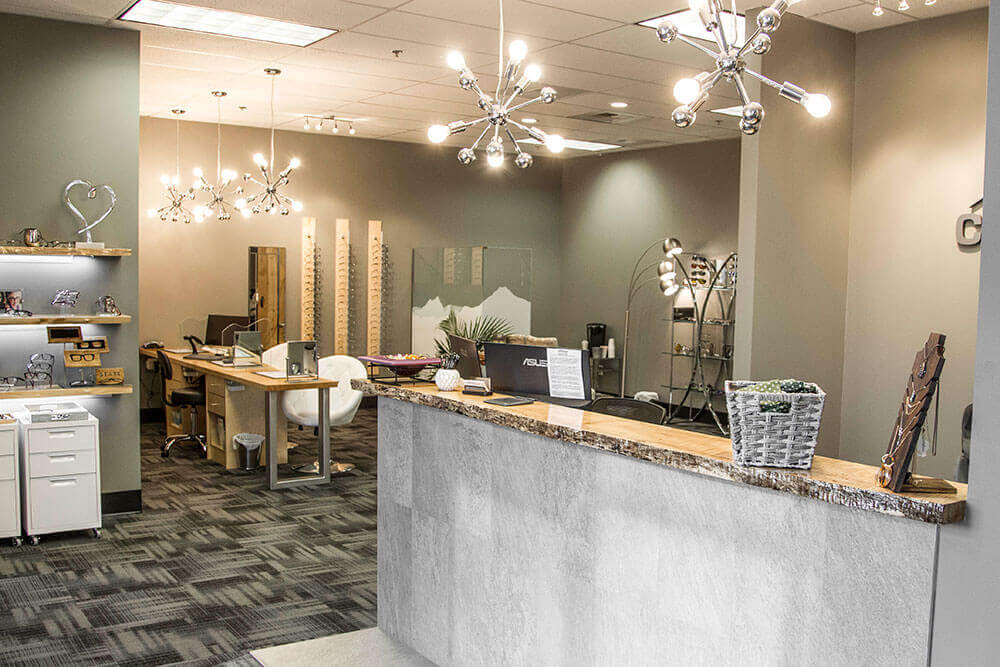 Our Haven in Fairhaven:
After years of requests from Whatcom residents, we expanded to Fairhaven, in Bellingham. We love being in beautiful Bellingham, where the spirit of Cascadia is embedded into the landscape.

---
2020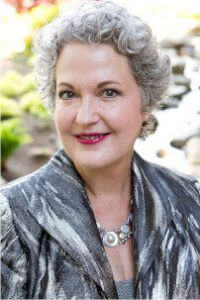 Founder retires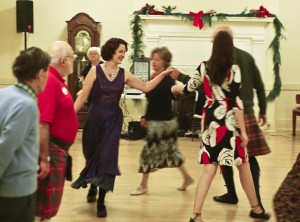 Dr. Crowell retired in the spring of 2020. Cascadia Eye will miss her leadership, extensive medical skills, and dedication to her patients.
Although she misses the interactions and friendships she has built with her patients and staff, she enjoys having time to travel more, kick up her heels at her Scottish country dance club with her husband, Dr. Rodney Brandt, to cook healthy meals, and paint.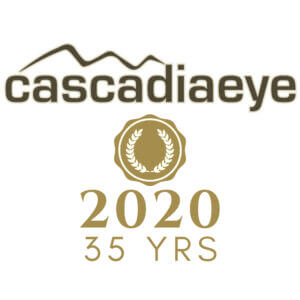 Celebrating 35 years in the community:
Cascadia Eye celebrates 35 years in business in 2020 and our staff feels privileged to look back on a long history of dedicated local care and appreciation to our neighbors, valued patients and friends who have allowed them to be a part of our lives.

---
2022
Dr. Charles Maddux is a talented ophthalmologist and eye surgeon. He has a special interest in cataract surgery, as well as refractive lens and retinal care, that helps patients become independent from glasses. Dr. Maddux became a full Cascadia Eye partner in 2022 and because of his friendly, accessible manner and meticulous skillset, he is a favorite with patients.
Dr. Maddux loves hiking, kayaking, scuba diving, and snowboarding. He also enjoys spending time in the outdoors with his wife, Cynthia, and his two dogs, Kona and Umbo. Read his full biography HERE.
---
Cascadia Eye serves our valued patients from five locations…
…with skilled physicians:
MD's
OD's
---
Contact Cascadia Eye
If you would like to learn more, or if you would like to schedule an appointment at Cascadia Eye, please contact us today. We are happy to answer any questions you might have!
In addition, join us on Facebook, Instagram or YouTube to ask your questions about eyes, exams, and our practice. We'd love to hear from you – and there might be a blog to address your questions in the future.