Whidbey
Cascadia Eye Provides the Best Eye Service in Whidbey Island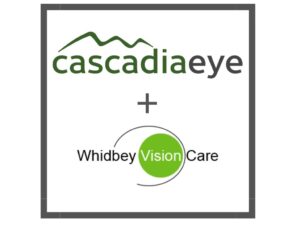 Cascadia Eye and Whidbey Vision Care have merged! Find friendly comprehensive eye care with better availability for the whole of Whidbey Island! Not only do we offer the best in vision, medical and surgical care, we also have one of the only places on the Island to shop for prescription glasses and accessories.
Dr. Roy Gordon, winner of the "Best of Whidbey – Eye Care Professional," joins Cascadia Eye in February 2023.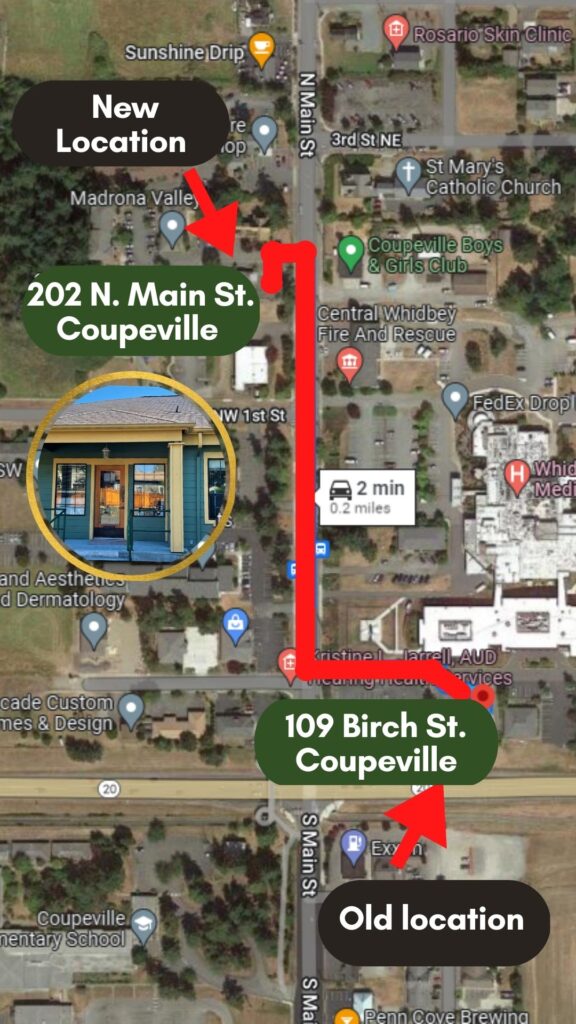 Visit our beautiful new location just down the street at 202 N. Main St.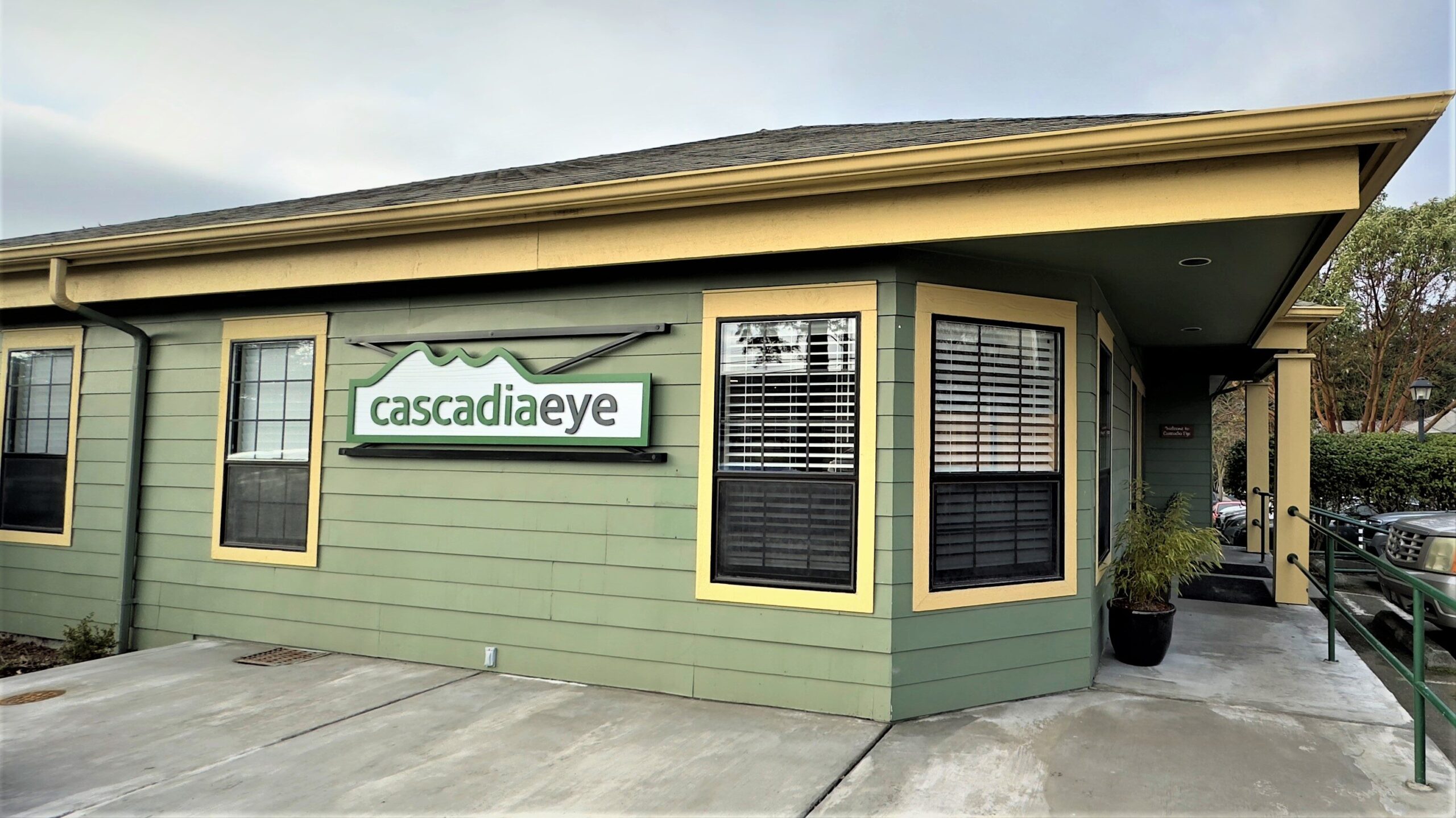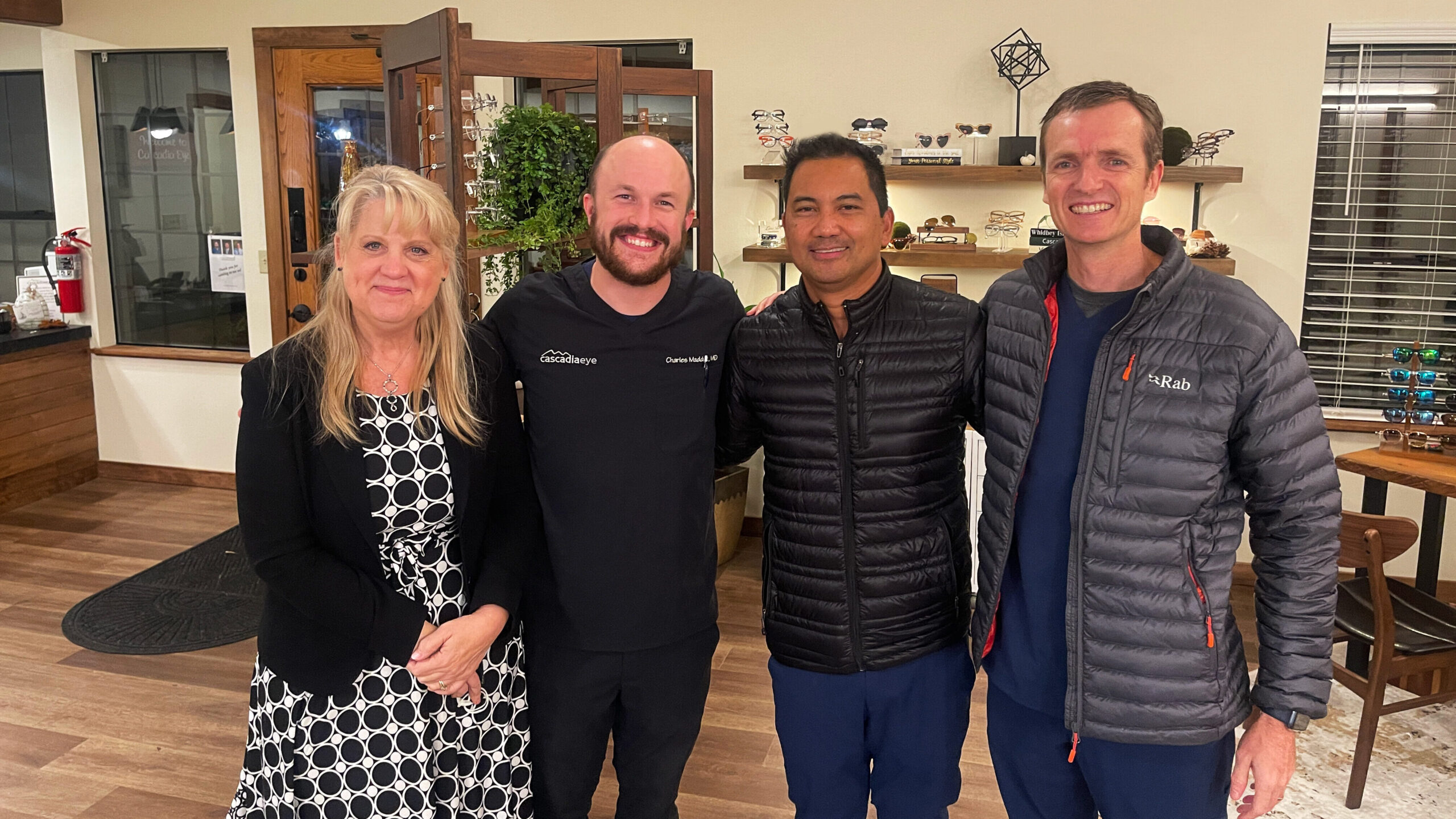 We are proud to be able to serve this beautiful community and its people.
We are proud to provide not only the only optical department in town but we also offer the highest value and quality on the island.
We are proud of our team of ophthalmologists, surgeons, optometrists, technicians, opticians and other medical professionals — all working together to service the visual needs of our neighbors in one of the most beautiful places on earth!
Locations
COUPEVILLE
202 N. Main Street
Coupeville, WA 98239
Office Hours:*
Closed Mondays
Tues – Fri: 9:00 AM – 5:00 PM
Sat – Sun: Closed
Phone: 360-678-2020
After hours: 360-428-7143
Fax: 360-678-6228
Email: whidbey@ncascade.com
* The above are walk-in and optical hours. Appointment times may be made outside of listed hours. Our optician takes lunch from 12:15-1:15 PM.
* We are closed for quarterly staff training on the mornings of the first Friday of March, June and September and the afternoon of the first Friday in December.
***We are closed for the following holidays: Memorial Day, Independence Day, Labor Day, Thanksgiving, Day after Thanksgiving, Christmas Eve, Christmas, and New Years Day.
Main phone line: 8:30 AM – 5:00 PM.
OAK HARBOR (Previously Whidbey Vision Clinic)
Due to unforeseen circumstances, Cascadia Eye will not continue to lease the Whidbey Vision Care building in Oak Harbor. We are sorry for any inconvenience this causes.
If you were a patient with Whidbey Vision Care, thank you for your patience during this transition. Your records are with Cascadia Eye and we will be in contact with you. We are dedicated to making sure your vision care is seamless, convenient and friendly. If you have any concerns or questions, please email us at admin@ncascade.com or visit our news story.
MASK UPDATE: 3-14-22
It is exciting that many public places are now mask-free. However, masks continue to be government-mandated when you visit Cascadia Eye or any healthcare clinic. Thank you for your respect and patience and for wearing your mask while you are here.
www.doh.wa.gov/emergencies/covid-19/masks-and-face-coverings
---
---
Contact Cascadia Eye
If you would like to learn more, or if you would like to schedule an appointment at Cascadia Eye, please contact us today. We are happy to answer any questions you might have!
In addition, join us on Facebook, Instagram or YouTube to ask your questions about eyes, exams, and our practice. We'd love to hear from you – and there might be a blog to address your questions in the future.