Cascadia Surgical
About Cascadia Surgical, Our Ambulatory Surgery Center
Cascadia Surgical is the only AAAHC accredited eye facility in the region, assuring quality and safety for your eye procedures. The facility is designed and equipped with your comfort, safety and results in mind. From chairs that conveniently convert to a surgical table, to advanced instrumentation that assures the best results, no detail is too small.
Since efficiency is key in ambulatory surgery centers, the costs are significantly lower than a hospital would be for eye surgery. As a result, patients often experience lower out-of-pocket costs when their insurance pays a percentage of the charges, when they have a plan that has high deductibles, or if they are uninsured.
---
Outcomes for quarters 3 & 4 of 2021:
*Data excludes patients with other disease conditions such as amblyopia, macular degeneration, Fuchs, and others where fully-restored vision is not a reasonable expectation.
---
Our procedures
We are dedicated to providing the latest advances in eye surgery backed by our team of friendly, experienced nurses, technicians, and eye surgeons. Our skilled medical team has been serving the area since 1985 and continuously strives to offer the best preoperative and postoperative surgical care. Cascadia Eye is pleased to offer the following surgeries and more at our medical facility:

For your comfort, we will work with your family optometrist, who is invited to be here for you at your surgery. This team approach proves to work well for our patients, and we hope you will find our methods useful and convenient.
Non-clinic surgeons are welcome here too! In addition to our clinic doctors, facial cosmetic surgeon Dr. Jonathan Grant does amazing transformations to the neck and face with his defect reconstruction and cosmetic surgeries.
---
Helpful Patient Information
Privacy Policy
In accordance with law, Cascadia Eye provides our full HIPAA privacy policy for you to learn about your protected health information (HIPAA policies). You may download and read it here:
Download a PDF Accessibility Reader
---
Helpful Videos
If you are preparing for a surgical appointment, watch this video to see what you need to do leading up to the appointment and what you need to bring with you.
You may also want to view more helpful videos in our online video library HERE.
---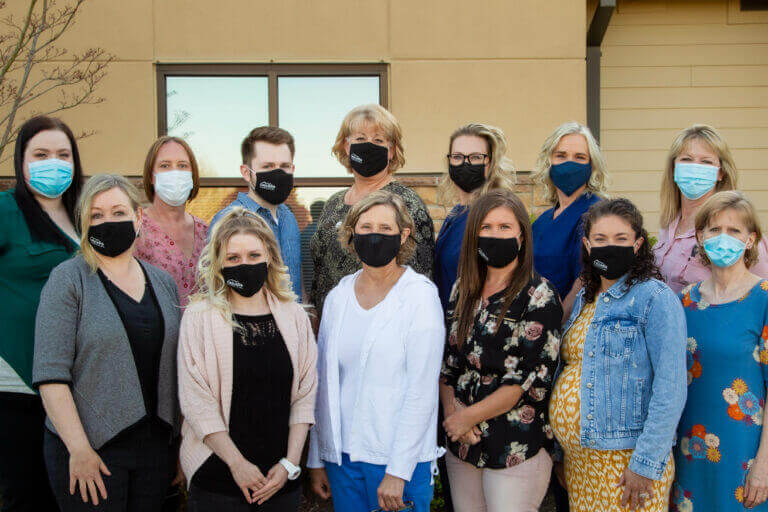 Recent reviews
Clean facility, professional and kind staff and the doctor/surgeon was excellent. I felt cared for and the process was not rushed. If I had questions they were thoughtfully answered. The staff was excellent overall as well. Good job!

(3/08/22)
The people! From what I saw, everyone was treated with same care, respect, and kindness. Plus a top notch staff !It was an educational, and positive experience. 

(3/29/22)
Everything was great. Everyone I came into contact with kept me informed, comfortable and feeling relaxed. The procedure was painless and I left there with easy to understand directions. The outcome of the surgery was truly amazing! 

(4/4/22)
The operation was great! I am very grateful for Dr. Siapco's knowledge and skill. His prayer for me, before starting the surgery, was a Blessing. I am truly impressed and grateful for coming to Dr. Siapco. Thank you for your amazing kindness and skill. Thank you, also for the kind and gentle staff.

(10/7/22)
Dr. Pereira was outstanding in every way as was Rich my anesthesiologist. The most organized medical facility I've have ever been too!

(4/9/22)
Overall, it was a pleasant experience. Everyone was so kind and professional. The facility is spotless. Communication is excellent. I'm so grateful for this type of facility and service in my area.

(4/19/22)
All aspects of care were addressed well. It was very helpful and relaxing to have the travel visuals up on the monitor in the waiting room. The Staff was very concerned for my comfort, the nursing staff was clear with all steps in the procedure, and that also was very helpful.

4/26/22
---
2100 Little Mountain Lane
Mount Vernon, WA 98274
Phone: 360-424-5338
After hours: 360-416-6735
Fax: 360-848-7733
Email: contact@easurgery.com
*Surgery Center Hours:
Mon-Thurs: 7:30 AM – 4:30 PM
*Note that the above Surgery Center times are patient service hours. Patients may be requested to check in for surgery at an earlier time, as procedures can be scheduled outside of patient service hours.
Recent blog posts
---
Contact Cascadia Eye
If you would like to learn more, or if you would like to schedule an appointment at Cascadia Eye, please contact us today. We are happy to answer any questions you might have!
In addition, join us on Facebook, Instagram or YouTube to ask your questions about eyes, exams, and our practice. We'd love to hear from you – and there might be a blog to address your questions in the future.