Jonathan R. Grant, MD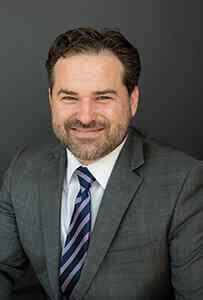 As a local facial plastic and reconstructive surgeon, Jonathan R. Grant, MD, FACS is double-board certified. He is dedicated to providing both medical and surgical care of the face and neck for cosmetic as well as functional purposes, including skin cancer reconstruction and the treatment of facial injuries and scars. Dr. Grant has performed thousands of facial plastic and reconstructive surgeries in his practice and is passionate about helping people reach their aesthetic and health goals.
Dr. Grant provides a wide variety of cosmetic and reconstructive procedures, including the latest innovations in facial plastic & reconstructive surgery, ablative and non-ablative laser treatments, face and neck liposculpture, and skin cancer reconstruction. He also provides non-surgical cosmetic procedures such as Botox® Cosmetic and dermal fillers including Voluma®, Juvéderm®, Radiesse®, and Restylane®. His patients love him for his warmth and personal interest in their health care.
Contact Cascadia Eye
If you would like to learn more, or if you would like to schedule an appointment or consultation with our talented doctors at Cascadia Eye, please contact us today or use our online scheduler. Our entire team is committed to protecting and improving your vision and the health of your eyes. We are happy to answer any questions you might have!
In addition, join us on Facebook, Instagram or YouTube to ask your questions about eyes, exams, and our practice. We'd love to hear from you – and there might be a blog to address your questions in the future.