Ben Siapco, CRNA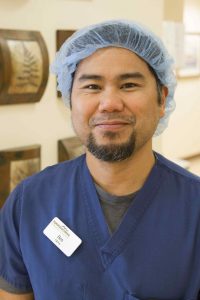 Ben received his Masters of Science in Health Science from Allengheny Valley Hospital School of Nurse Anesthesia & La Roche College, Natrona Heights, PA in 2004. His clinical interests include ambulatory surgery and ophthalmology procedures. He has a passion for serving the underprivileged around the world with different mission organizations, such as Eyewitness Missions. He enjoys mountain biking, running, Crossfit and gardening.
Contact Cascadia Eye
If you would like to learn more, or if you would like to schedule an appointment at Cascadia Eye, please contact us today. We are happy to answer any questions you might have!
In addition, join us on Facebook, Instagram or YouTube to ask your questions about eyes, exams, and our practice. We'd love to hear from you – and there might be a blog to address your questions in the future.