Join Our Team

Our ophthalmology group is dedicated to bringing excellent eye care to patients at our five locations: Stanwood, Mount Vernon, Sedro-Woolley, Bellingham and Coupeville. We highly value our staff and often offer advancement opportunities from within the company. We always have our eye open to hire great people and always accept resumes for the positions listed below:
To view current openings, go to our Indeed.com page and search for Cascadia Eye (our vision clinic) or Cascadia Surgical (our ambulatory surgical center):
Ophthalmic Assistant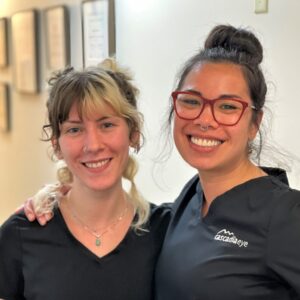 Our technician team values people who are professional and kind to patients, detail-oriented and interested in learning new information, excel at multi-tasking, are proficient with computers and typing, and are invested in being part of a team. This is a full- or part-time position with commuting expected.
No previous experience in ophthalmology is needed. We are invested in giving our technicians all the tools they need to succeed and will train you thoroughly. Competitive wage for experience based on skill level and efficiency.
Duties include but are not limited to: taking a detailed patient history, measuring glasses and performing refraction, and conducting a preliminary exam and any other testing indicated by your findings or ordered by the doctor. You may also learn to fit specialty contact lenses, assist with minor surgeries, or perform specific testing for one of the doctors. The technician team also answers patient questions, works together to complete clinic tasks, and participates in ongoing training and further education.
Job Type: Full- or part-time
To learn more or apply, please go to our Indeed.com page.
Patient Services Representative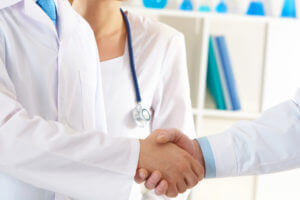 Our patient services team seeks staff to service the front desk patients as they check-in, utilizing NextGen software. Experience in a medical practice and familiarity with HIPAA is extremely helpful. Ideal for someone who has experience or is hoping to gain experience working in a medical office. Duties include answering phones, making appointments, collecting insurance information, taking accurate messages, possibly patient check-in and check-out, contributing to a welcoming and professional environment.
Job Type: Full- or part-time
To learn more or apply, please go to our Indeed.com page or email hiring@ncascade.com with your information and resume.
Optician / Apprentice Optician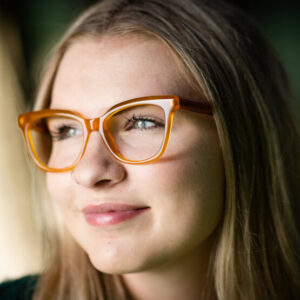 Put your sense of style to work while you learn and apply technical skills and be a part of our eye health care team as an optician. We provide training for this excellent health care field career for the right person. Must be able to learn how to interpret and fill glasses prescriptions, work with small screws and hand tools, be fashion aware to help patients select the right eyewear and, most important, be a part of a hard working, cohesive team. We look for people who understand opticianry and want to enhance their skills. Sales experience is desired but not a requirement.
Job Type: Part-time/Full-time
To learn more or apply, please go to our Indeed.com page or email hiring@ncascade.com with your information and resume.
Contact Cascadia Eye
If you would like to learn more, or if you would like to schedule an appointment or consultation with our talented doctors at Cascadia Eye, please contact us today or use our online scheduler. Our entire team is committed to protecting and improving your vision and the health of your eyes. We are happy to answer any questions you might have!
In addition, join us on Facebook, Instagram or YouTube to ask your questions about eyes, exams, and our practice. We'd love to hear from you – and there might be a blog to address your questions in the future.