Whidbey Vision Care Merges with Cascadia Eye
Posted in Eye-Opening, Medical, Optical, Practice News, Whidbey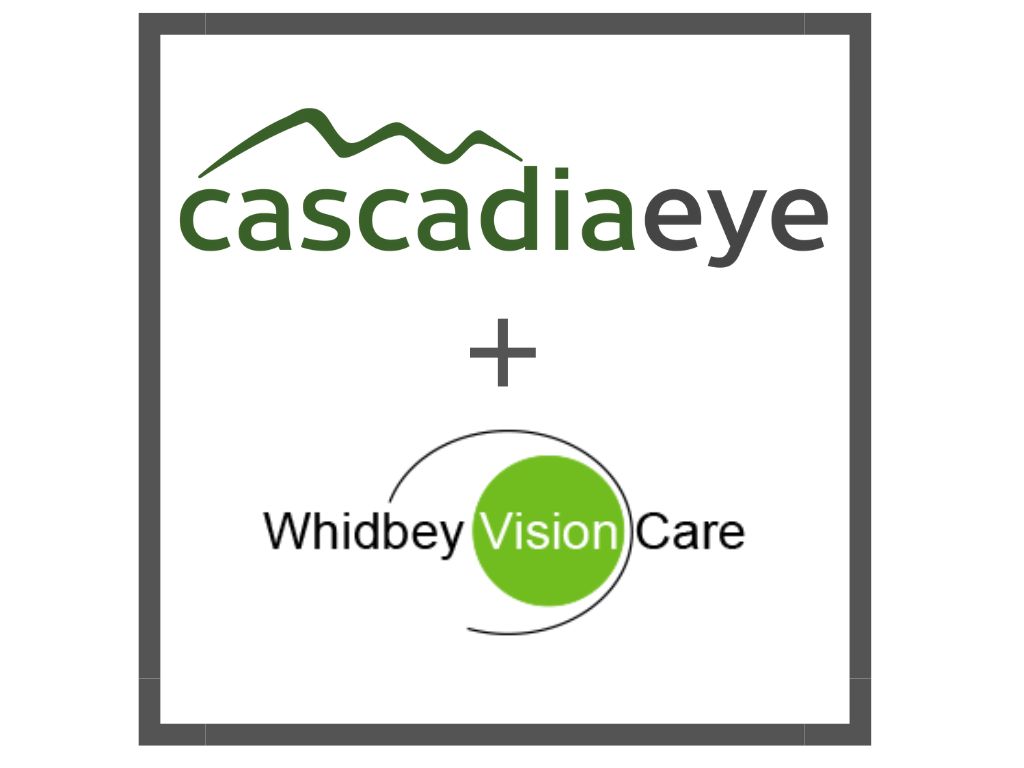 Whidbey Vision Care, formerly owned by Chris Gaustad, OD, recently merged with Cascadia Eye, owned by Dan Siapco, MD, Carlindo Pereira, MD and Charles Maddux, MD. Adding Roy Gordon, OD (previously with Whidbey Vision Care) allows the doctor team at Cascadia Eye to offer increased eye care availability to the whole of Whidbey Island and beyond.
Cascadia Eye offers glaucoma specialty care, cornea specialty care and cataract and laser surgeries. They also continue to offer family eye care such as routine eye exams, medical eye exams such as diabetic eye care, contact lens fittings, and full service optical.
Sheri Saldivar, CEO for Cascadia Eye, enthuses about the merger, saying, "From our beginnings in 1985, Cascadia Eye had been committed to bringing full-service eye care to the neighborhoods in which we live and work. Continuing Whidbey Vision's "Best of Whidbey" reputation fits perfectly with our passion for providing the Island's best vision care."
Dr. Gordon agrees, "I'm excited for patients of Whidbey Vision Care to continue to receive the excellent care they've come to expect on the island. Cascadia Eye has a high level of comprehensive eye care that will only elevate the way we treat people locally."

Update 2/20/23
Due to unforeseen circumstances, Cascadia Eye will not continue to lease the Whidbey Vision Care building in Oak Harbor. We are sorry for any inconvenience this causes. Dr. Roy Gordon will still see patients at our Coupeville office nearby at 202 N. Main St.
If you were a patient with Whidbey Vision Care, your medical records are in the care of Cascadia Eye and we continue to be responsible for your eye care. Should you need medication refills or continued care for chronic conditions such as glaucoma or diabetic eye care, you should not experience any lapse in care. We are dedicated to making sure your vision care is seamless, convenient and friendly. If you wish, you may also choose to be seen in any of our other four clinics in Bellingham, Stanwood, Mount Vernon, or Sedro-Woolley.
Contact or Visit Us
The Coupeville office at 202 N. Main St. is open Tues-Fri 9 am to 5 pm. In addition to Dr. Gordon, patients may also receive medical care from our ophthalmologist specialists; Dr. Dan Siapco, MD, Dr. Carlindo Pereira, MD, and Dr. Ernesto Golez, MD.
Feel free to contact us at Whidbey Vision Clinic's phone number 360-675-2235 or Cascadia Eye's number 360-678-2020 to arrange an appointment or email us at admin@ncascade.com with any questions.
Contact Cascadia Eye
If you would like to learn more, or if you would like to schedule an appointment at Cascadia Eye, please contact us today. We are happy to answer any questions you might have!
In addition, join us on Facebook, Instagram or YouTube to ask your questions about eyes, exams, and our practice. We'd love to hear from you – and there might be a blog to address your questions in the future.
---