Cascadia Eyewear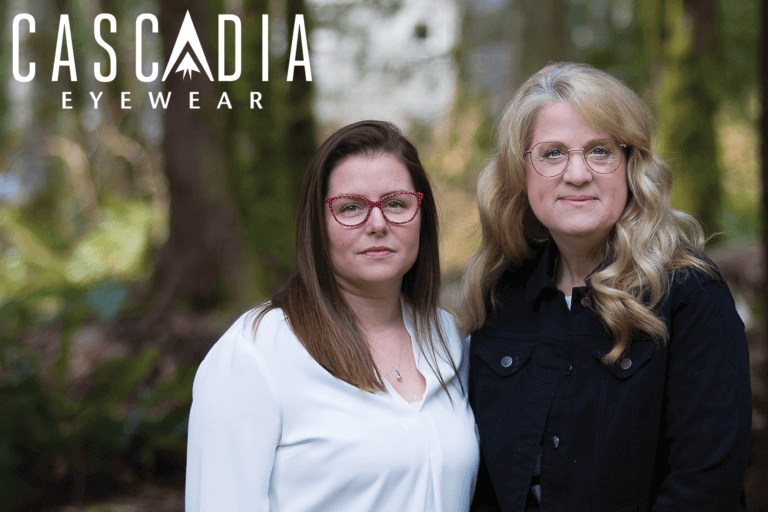 We are CASCADIA.
Multiple generations of Pacific Northwesterners will recognize this name. For some, it means the region made up of Washington, Oregon, and parts of Northern California and British Columbia. For others, it is the independence movement that celebrates our connections and strong sense of place within this beautiful region. Inspired by this movement, our own Cascadia Eyewear begins with a private line – exclusive to and designed by Cascadia Eye – that is independent, original, and local – just like you.
Why we created Cascadia Eyewear
We noticed our patients, who valued the expertise of our certified and licensed opticians and the quality of our care, still sometimes felt compelled to buy their eyewear at places that could afford to offer much lower prices. Because of this, patients are caught between three difficult options.

Option 1: Independent brick-and-mortar stores like Cascadia Eye, where fully-trained and licensed opticians curate frames for quality and assist patients with optimizing vision, comfort and appearance. Historically, this kind of optical shop comes with a high price tag for frames, as it often seems the only option for independent eye care practitioners is to purchase from the few frame brands who sell at over-inflated mark-ups.

So, patients turn to Option 2, shopping online for frames, usually shopping at sites other than the mega-corporations of the eyewear industry. Ideally, the prices are reasonable for the same level of quality (and sometimes they are). But, importantly, there are no opticians to assist in the necessary measurements and customizations needed for optimal fit and vision (this is especially crucial for people wearing progressives or with tricky prescriptions).

Or Option 3: shopping at big box stores who offer discounted frames (which unfortunately still belong to the mega-corporations or are of very low quality) and employ fewer licensed and certified opticians, relying on inadequately-trained apprentice-level opticians for most of their hours in order to cut costs.
Cascadia Eye provides the services of the first option — fully-trained, certified, licensed opticians with quality frames and optimal vision — while still offering prices that are truly affordable.
Designing with purpose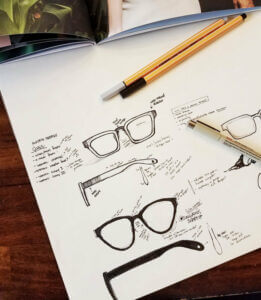 Drawing from years of experience working with the best shapes, hinges, materials, styles, and colors for real people, our CEO, Sheri, and our opticians select and design the Cascadia Eyewear lines personally.
We seek out manufacturers directly, eliminating several layers of cost. But unlike other large eyewear companies, we share the savings with our patients. With artificially high prices controlling most of the eyewear market, Cascadia Eye is striking out independently to get the best prices for all of us.
This is especially a win for patients, who can have these beautiful, quality frames at $100 or less and the levels of expert service, style, and quality that can't be found in big-box or online stores!
If you need glasses or are interested in an upgrade, select a pair of Cascadia Eyewear frames from our large display of quality eyeglasses. They are a true fashion value, with prices starting at just $100 for single-vision lenses. From frames made in the USA, to frames made from recycled acetate to hyper-light and comfortable titanium, find the look that suits you best.
---
Recent blog posts
---
Contact Cascadia Eye
If you would like to learn more, or if you would like to schedule an appointment at Cascadia Eye, please contact us today. We are happy to answer any questions you might have!
In addition, join us on Facebook, Instagram or YouTube to ask your questions about eyes, exams, and our practice. We'd love to hear from you – and there might be a blog to address your questions in the future.