Understanding Your Prescription
Posted in Bellingham, Contact lenses, Eye Blog, Eyeglasses, Mount Vernon, Optical, Sedro-Woolley, Stanwood, Whidbey
Br Jared Rasmussen, OD
What Do All the Numbers Mean?
Many of my patients wear glasses and contacts. At each appointment, we check, test and treat your vision needs and you leave our office carrying a prescription full of what seems like complicated information. But what do all the figures listed there actually describe?
In general, there are three main aspects to a prescription: spherical power, astigmatism, and reading or add power as seen below. There is also a section for prism which is used when there is a misalignment between the eyes, but this is not common.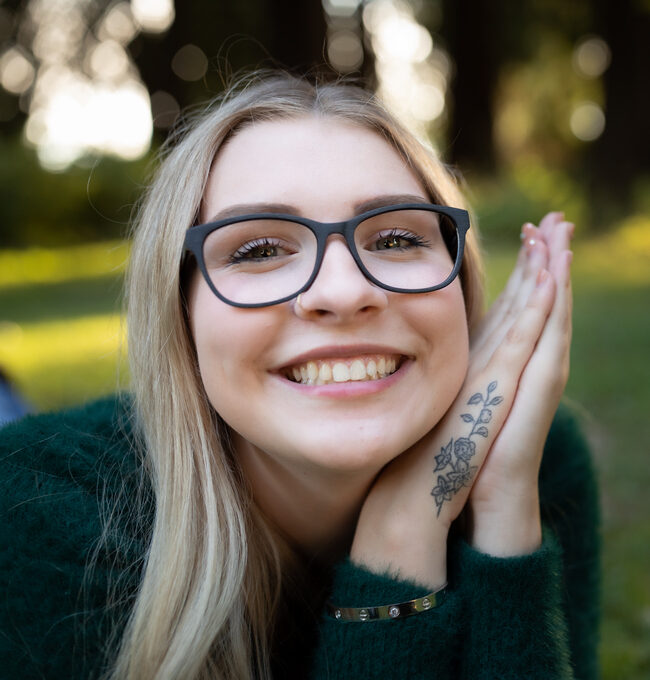 Your prescription looks like this:

Left and right eye
Prescriptions are always written with the right eye notations on top, usually noted by OD (ocular dextrus, Latin for right eye). The left eye follows underneath, noted by OS (ocular sinister, Latin for left eye).
Sphere power
The sphere power determines how much nearsightedness (myopia) or farsightedness (hyperopia) someone has. A (-) sign indicates myopia and a (+) sign hyperopia.
Cylinder box and axis
The cylinder box lists how much astigmatism there is. The axis is the direction, or orientation, of the astigmatism. "Astigmatism" means that the eye provides more powerful vision in one direction (typically either horizontally or vertically) than another, so it needs a different power in just one direction. That power must be positioned in the right orientation to make glasses work.


Add
The first three columns of the prescription also constitute the distance-viewing function of the glasses. The add is how much additional magnification you need to see up close. Sometimes you might see things like "pupillary distance (PD)" or "segment height" as well. These are important numbers for fitting glasses but not always a specific part of the prescription.
Pupillary distance measures the distance between the centers of your pupils.
Segment height measures the vertical difference from the bottom of the lens in your glasses frames to the center of your pupil.
Prism
Prism is a special type of lens that shifts the direction of light as it crosses through the lens. This in turn moves the image someone is looking at. Most often these lenses are prescribed when eyes do not align properly, which can result in double vision, eye fatigue, or headache if not treated.
Understanding Your Contact Lens Prescription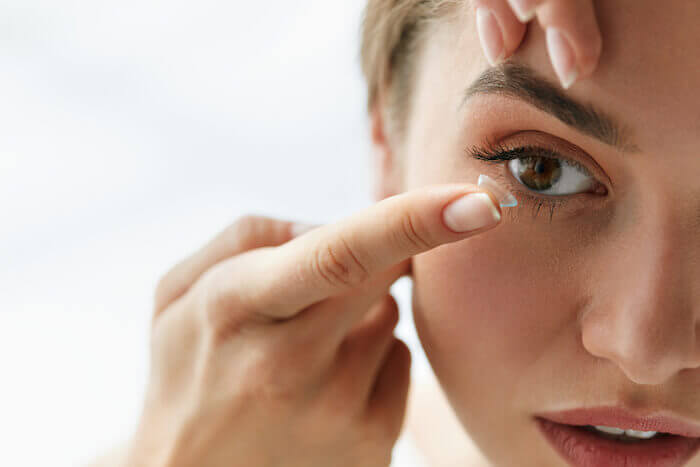 It is common for a glasses and contact lens prescription to be the same or remarkably similar. The optics differ slightly though, due to the positioning of the lenses. Often there will be a slight difference between the two. The higher the glasses prescription number, the more difference there will be from the contact lens prescription. A contact lens prescription will also include the material of the contact lens, along with the curvature and diameter of the lens.
Do I Need to Renew Prescriptions?
The short answer is that yes, eyes change over time! This is especially noticeable throughout the teenage years—but as we get older there are also minor changes to the cornea and lens of the eye that can make prescriptions change.
Contact lenses are considered a medical device because they sit directly on the eye. Because of that, their prescription only last for two years.
Now you know what all those numbers mean! Remember, it is important to reassess glasses and contacts regularly to make sure the fit and comfort of the lenses is adequate and to check on those powers.
Has it been a while since you have had your prescription updated? Come and see us for an appointment and make sure your vision stays healthy!
Contact Cascadia Eye
If you would like to learn more, or if you would like to schedule an appointment or consultation with our talented doctors at Cascadia Eye, please contact us today or use our online scheduler. Our entire team is committed to protecting and improving your vision and the health of your eyes. We are happy to answer any questions you might have!
In addition, join us on Facebook, Instagram or YouTube to ask your questions about eyes, exams, and our practice. We'd love to hear from you – and there might be a blog to address your questions in the future.
---