Comprehensive eye exam vs. routine vision exam
Posted in Dilating Eye Drops, Eye Blog, Eye Exam, Medical, Surgery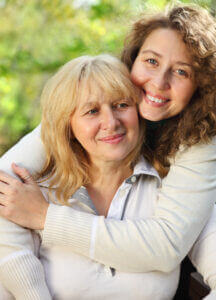 Let's talk about the eye exam, one of the fundamentals of what we do here at Cascadia Eye. There are two types: wellness vision eye exams and comprehensive medical exams (CMEE). When we're making appointments for first time patients and tell them to plan for an hour, we often hear a variation of this: "Other eye appointments I've had only took 30 minutes. Why is this one so much longer?"
The answer is in the type of exam that we perform. Our "comprehensive medical eye exam," or CMEE, is different from a "wellness vision exam," which is probably what you've had in the past if it was a short appointment.
What happens during your comprehensive eye exam:
An ophthalmic assistant or technician will document any medical or family history and current symptoms, then perform a number of tests to check pressure, muscle function, and dryness, among quite a few other things. He or she will also perform the refractometry, a guide to your current glasses prescription. If you have medical eye conditions or are at risk, the doctor may authorize additional tests. Depending on your eye health, the technician portion can take 20-45 minutes.
After the ophthalmic technician puts in your dilating drops, they usually need about 15 minutes to take effect. When the doctor calls you back for the final part of your exam, they will carefully review the data that has been collected and double-check your prescription. Then they use the slit lamp to look at the surface of the eye, the lens, and finally the retina – this is where things like glaucoma, macular degeneration, diabetic retinopathy, and other diseases are detected. The doctors use what they see, plus all the information the technicians have gathered, to determine what is going on with your eye. You should leave your visit armed with knowledge and with an updated glasses prescription, if needed.
As you can see, our comprehensive medical eye exams involve quite a lot of steps! But they are also different from any other kind of doctor visit, so I want to talk a little bit about what they are not.
What our comprehensive eye exam is not:
This exam is not actually a "wellness vision exam" by the usual standards. The comprehensive medical eye exam (CMEE) is more like a medical doctor visit than a vision test: the technician, much like a nurse, gets all sorts of vital information before the doctor sees you. The testing and information is more in-depth than that of a wellness eye exam, which may involve some of the same things, such as a pressure check or visual acuity test, but does not allow enough time for all the aspects of your eye to be covered. In fact, if a medical problem is detected during the course of your routine eye exam, you would probably have to come back for a separate medical exam and testing at another time, or even get sent elsewhere for it.
But eye exams aren't exactly the same as a visit to your regular doctor, either. Another question we get asked by patients is: "Why do I spend over half an hour with a technician and only ten minutes with the doctor?"
It's not because our doctors are anything but thorough and professional! It's because eye exams are based on quite a long list of tests – for visual acuity, for dryness, for eye pressure, and for irregularities in the eye, to name a few. Medical eye care is a very technology-heavy field, and we've invested in a lot of technological advances to stay on top of this. So instead of attempting to diagnose a problem by asking you a lot of questions and then making a judgment call based on your answers, your eye doctor uses the test results to build an accurate picture of your eye health – based on a tremendous volume of information. He or she also performs the dilated exam, looking at the back of your eye and able to tell at a glance if anything is going on with it. Of course your doctor is there to listen to your concerns and questions and give you advice and assistance, but if your eye health is good, you simply won't need a lot of time in the doctor's chair.
Why this is a good thing:
Doing a longer exam this way – based on tests taken by a technician plus a doctor-performed dilated portion – is much more accurate than any other method. Each test, even the refraction for your visual acuity, helps to build a complete picture and give your doctor the information she or he needs to make the best decisions about your eye.
It's also a one-stop shop, so to speak. (And not just because you can also order your glasses right away.) If our technician thinks you might have a cataract based on your vision levels, the doctor will easily be able to confirm this by looking at your lens while you're dilated. No guessing, and no need to send you off to another doctor or have you come back for another visit. We have worked very hard to cover every aspect of the eye at Cascadia Eye, so you rarely have to go see some other surgeon or specialist in inconvenient locations like Seattle. Of course with more complicated diagnoses we might need you to come back for additional tests or visits, but we try to cover as much as we can in our CMEE's. It's why we call them comprehensive eye exams!
But we hope that what you want is what we want for you – the best and most complete care for your all-important eyes.
Contact Cascadia Eye
If you would like more information, or if you would like to schedule a Comprehensive Eye Exam at Cascadia Eye, please contact us today.
---