Giving Guide 2021 Includes EyeWitness Missions
Posted in Practice News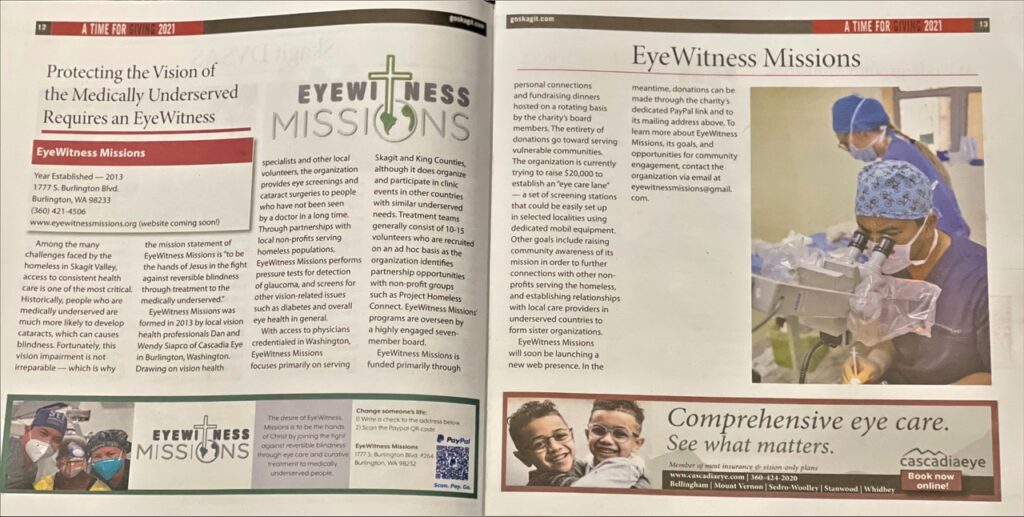 EyeWitness Missions is in the Giving Guide! Be sure to peruse a copy of the Skagit Valley Herald, Stanwood/Camano News or Anacortes American's review of local non-profits. Each two-page spread tells an incredible story, introducing the non-profit's focus. Then it invites locals to help and offers a challenge to build vital financial support for those that selflessly serve our local neighborhoods.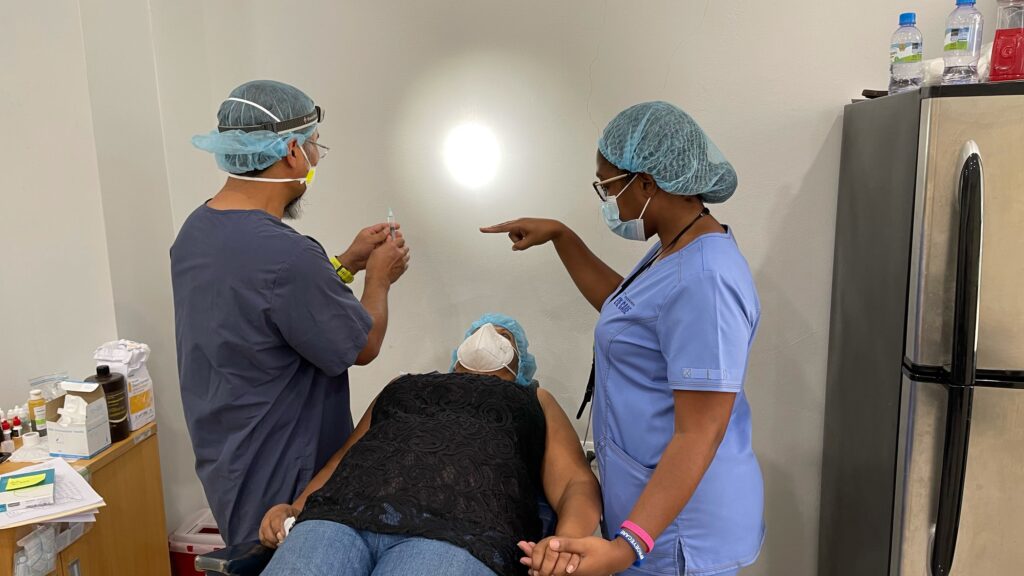 In 2014, Dr. Dan Siapco and Dr. Carlindo Pereira and their team created a full-fledged non-profit organization to battle global blindness. Now many of Cascadia Eye's doctors travel with and support Eyewitness Missions. Their passion is to be the hands and feet of Jesus, serving people who do not have access to basic vision care or surgical options.
You can help! Currently, EyeWitness is trying to raise $20,000 to establish a local, mobile eye clinic. With this new clinic they will be able to bring vision care to more people who don't have access to proper medical care. If you can't donate but want to do something to help, you can bring your used glasses or contact lenses to any of our locations. We will arrange for them to be refurbished or recycled.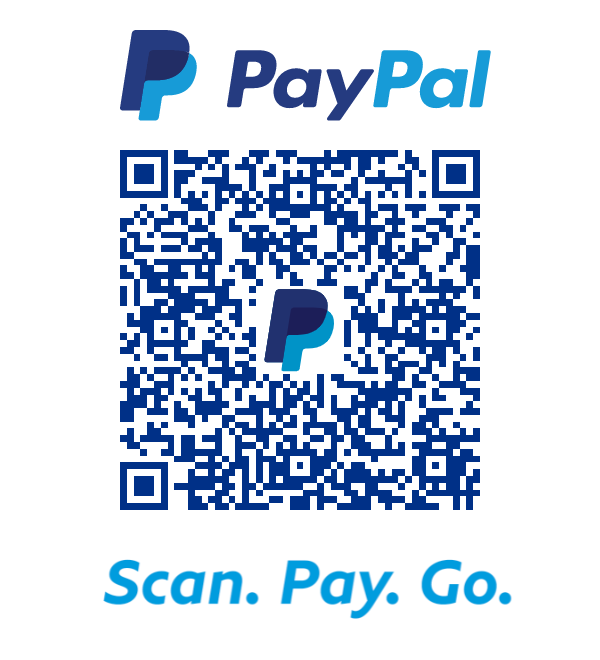 To learn more, email eyewitnessmissions@gmail.com or visit www.ncascade.com/introducing-eyewitness-missions/. You may also donate using the PayPal QR code on this page!
You may also visit our website to find out about some of the other non-profits we support. www.ncascade.com/about/our-commitment-to-giving/
Contact Cascadia Eye
If you would like to learn more, or if you would like to schedule an appointment at Cascadia Eye, please contact us today. We are happy to answer any questions you might have!
In addition, join us on Facebook, Instagram or YouTube to learn more about eyes, exams, and our practice.
---