A Doctor's View: Don't Let Halloween Contact Lenses Be Your "Fright" of the Night
Posted in Contact lenses, Eye-Opening, Medical, Sedro-Woolley
by Maria VanNurden-McKittrick, OD, MS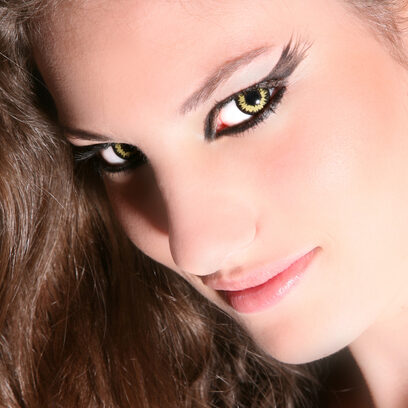 Halloween is approaching and the gears are already turning trying to come up with that next great Halloween costume. As you are planning the fine details of that costume, the icing on the cake is a great pair of cosmetic contact lenses to really bring it all together! I get it. I've done it myself. The key is that it is extremely important to do this in safe and healthy manner.
So, what is the big deal? Contact lenses that don't fit properly, aren't worn properly, or taken care of properly can cause a whole host of issues ranging from infections and corneal abrasions to blindness. This is a big price to pay for completing the look.
These are the Top 5 reasons to treat contact lenses with respect, according to the American Academy of Ophthalmology (AAO):
Scratches to the eye – If Halloween contact lenses are not professionally fitted to your eye, they can scratch the clear front window of the eye. This is called a  corneal abrasion, which is not only painful, but can cause permanent damage. Just ask Laura Butler,, who was in severe pain due to corneal abrasions 10 hours after putting in non-prescription lenses, which "stuck to my eye like suction cups." Treatment often involves medication and patching, but in some cases damage cannot be reversed. Butler now lives with a corneal scar, vision damage and a drooping eyelid. 
Infection – Research shows wearing non-prescription contacts increases the risk of an infection called keratitis by 16 times. Early treatment with antibiotic or steroid drops may preserve vision, but sometimes surgery, such as corneal transplantation, is necessary. Robyn Rouse had to have that surgery after she got an infection after wearing non-prescription lenses she bought at a local store. Twelve years later, she still has blurry vision in her left eye and uses daily drops to combat dry eye.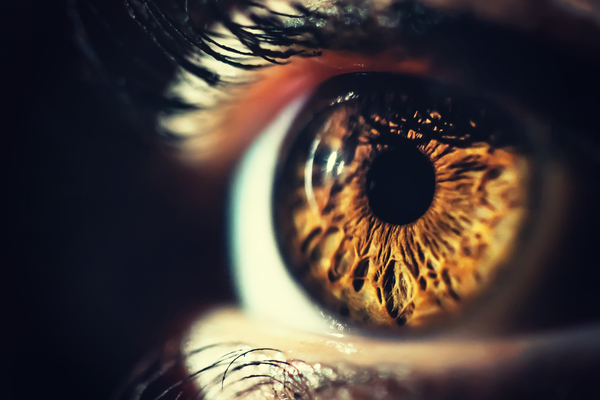 Pink eye – Never share contacts because doing so can spread germs, causing conditions such as pink eye. Highly contagious, pink eye treatment depends on the cause, but typically includes antibiotic drops. 
Decreased vision – Whether from a corneal scratch or infection, wearing non-prescription contacts can lead to decreased vision. 
Blindness – It's no scare tactic: wearing non-prescription contacts can lead to permanent vision loss. Julian Hamlin has had more than 10 surgeries and is now legally blind in his left eye after wearing contacts to change his eye color, a mistake he'll live with forever. 
If a Halloween contact lenses are important, please have the contact lens professionally fit and be taught the ins and outs of proper handling and care. Many offices (including ours) will allow you to schedule a contact lens fitting appointment and let us examine a contact lens you've purchased. We can ensure adequate fit and give you appropriate education to stay safe for the holiday. If you have any questions, please don't hesitate to contact our office. Happy Halloween!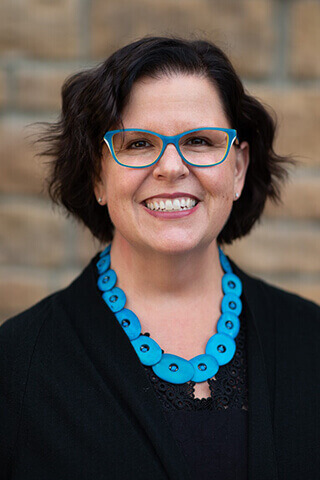 Maria VanNurden-McKittrick, OD, MS
Primary Eye Care
Contact Lens Specialist
Cataract Post Op Care
Contact Cascadia Eye
If you would like to learn more, or if you would like to schedule an appointment or consultation with our talented doctors at Cascadia Eye, please contact us today or use our online scheduler. Our entire team is committed to protecting and improving your vision and the health of your eyes. We are happy to answer any questions you might have!
In addition, join us on Facebook, Instagram or YouTube to ask your questions about eyes, exams, and our practice. We'd love to hear from you – and there might be a blog to address your questions in the future.
---