Answers to the Questions You've Always Wanted to Ask About Refractive Lens Exchange
Posted in Eye Blog, Refractive Lens Exchange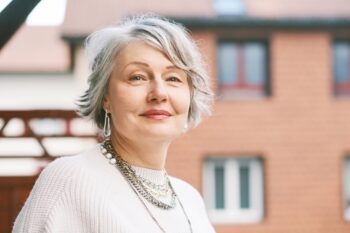 LASIK may be the best-known type of refractive surgery, but it is hardly the only option available for permanent correction of your imperfect vision. Our talented ophthalmologists frequently perform refractive lens exchange (RLE) on patients who are age 55-67 or are otherwise not considered good candidates for laser vision correction. Continue reading to find out whether RLE may be the ideal way to improve your sight.
How Safe Is Refractive Lens Exchange?
Like LASIK, the complication rate for RLE is very low. The surgeons at Cascadia Eye have had a long list of successes performing this procedure. Studies have found that about 95% of patients have significantly better vision after undergoing this procedure.
Why Do Some Eye Doctors Recommend Refractive Lens Exchange Over LASIK?
Starting during your 40s, your near vision gradually becomes blurrier. This is a natural phenomenon called presbyopia. LASIK works best for patients who have a stable vision prescription, and it is not effective at improving the changes caused by presbyopia like RLE can.
Even at a younger age, RLE may be the preferable option if you have moderate to severe hyperopia (farsightedness). Overall, RLE is much more successful at treating serious farsightedness than LASIK is.
Can RLE Really Prevent Cataracts?
Yes, it is true that patients who have had RLE cannot develop cataracts later. An artificial lens is not capable of developing cataracts since the protein breakdown only occurs in the eye's natural lens. Given that about half of Americans age 75 and older have cataracts, RLE is a great way to avoid this problem as a senior citizen. In most respects, RLE is the same procedure as cataract surgery: they each involve replacing the eye's lens with a synthetic lens.
Should I Get Monofocal or Multifocal Lenses?
The difference between these lenses is that monofocal lenses have a single point of focus, while multifocal lenses allow patients to see more clearly at various distances. Monofocal lenses are popular with patients who are nearsighted and are seeking RLE to clear up their distance vision. Multifocal lenses are usually the better option for people who have astigmatism (alone or in combination with myopia or hyperopia) and need help improving vision both up close and far away. These lenses are considered premium lenses and tend to be more expensive.
After testing your vision prescription and listening to your goals for the surgery, our professionals can recommend specific lenses that will provide you with the best possible outcome.
Ask Our Eye Professionals Your Other RLE-Related Questions
We love speaking to patients about their options for overcoming refractive errors so that they can make informed decisions about their healthcare. If you would like to speak to our doctors about RLE and determine whether you are a good candidate for this surgery, please arrange a consultation by filling out this online form or take our quick online self-test.
---
---