Choosing the perfect eyewear frames
Posted in Eye Blog, Eyeglasses, Optical
Here is a guest blog from Sheri Saldivar, Cascadia Eye's CEO and the designer of our own Cascadia Eyewear!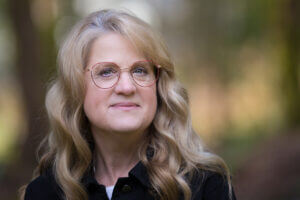 I love my job. As a practice manager and a licensed optician in a progressive, growth-minded eye care practice since 1985, I've had the unique opportunity to do much more than select computer systems, hire doctors and train technicians, and take measurements and fit eyeglasses. Not many CEO's also design and procure their own product, direct from the actual factories!
Cascadia Eyewear was born from an effort to bring our own product to our own stores at a reasonable price and without having to become puppets to the big monopolies. You can read more about our reasoning, philosophies, and how we first went independent in this blog.
Since then, we have taken Cascadia Eyewear a step further with creating our own designs from scratch. Leaning on years of experience in fitting real people, our team designs eyewear that FITS and compliments your face as well as your sense of style. But a little help in selecting the perfect Cascadia frame is still appreciated, which is why this page is actually about YOU, and finding your perfect frames:
When selecting eyewear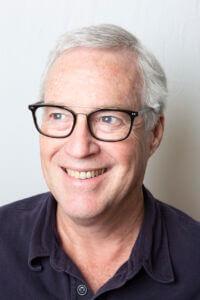 There are only a few parameters you must stay within, and then the rest is up to your personal style preferences.
First, the bridge (the part that rests on your nose) must fit—no gaps, no perching, no sliding— and it must lay smoothly along the sides of your nose. Also, you must watch that the bridge isn't so high up on your face that it elongates your nose (unless you have a short nose that would look better longer!).
Next, look in the mirror. Can you see your eyebrows? Are they above the frame or are you seeing them through the lenses? The goal is above, even if only slightly—it is not a good fit if you are looking at your eyebrows through the lenses. Here's a tip: If you love that large frame even with the eyebrows below the upper edge—put in sun lenses! That's your best reason to 'go big.'
Here are some other principles:
If the frame runs exactly along your eyebrows, watch that a unibrow isn't formed—it's generally not attractive, or at the very least it's distracting.
If you have a round face, usually a round frame isn't the most flattering—but if you just love round anyway, try a style with a round lens inside a more angular frame.
Although large frames are the rage right now, be careful. If your frame is too wide, it takes over your face. Also, if you have a prescription, careful measurements must be done to make sure your power is placed correctly in the huge lenses—optically speaking, smaller is better.
Now for the fun part:
color!
You MUST try on the frame—I can't tell you how many people almost missed their perfect frame because they didn't think the color would look good on them. It is amazing how different the frame looks on you than on the frame board.
For years the minimalist drill-mounted 'non-frames' were all the rage. I, for one, am so happy these are not as popular anymore—I find them boring! Deep blacks in just the right shape with light blond hair—perfection. Purples mixed with greens—surprising how they go with almost everything. And my personal favorite, large patterned tortoise in caramel, deep browns and blacks—these look great on almost everyone. I even have a pair (see above)!
Once you have your frames, your optician will make sure that they fit snugly and comfortably, but if you are curious about fitting your current lenses to your face better, check out this video!
---