Nutrients and eye health
Posted in Bellingham, Eye Blog, Eye-Opening, Medical, Mount Vernon, Sedro-Woolley, Stanwood, Surgery, Whidbey
It's not surprising to learn that nutrients have an actual effect on your eye health. After all, despite the wildly-varying nutrition and wellness advice that exists, nearly every professional agrees that micronutrients (vitamins and minerals) are essential to overall body health, and your eyes are interconnected with the rest of your body.
Antioxidants vs. Eye Disease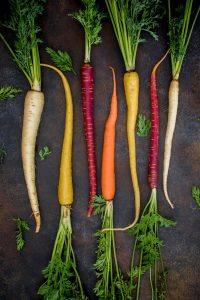 But in addition to the essentials, studies have been performed on the benefits of antioxidants vs. eye disease. The term antioxidant, which you may have heard before, refers to molecules that can slow or stop oxidation. Oxidation itself is a natural process where cells metabolize oxygen to produce energy, which would be fine except for a particular type of byproduct, or oxidant, that causes damage to cells and proteins. These bad oxidants are known as free radicals, and unfortunately they are most likely to occur with increased UV exposure, smoking, and diets high in fat and sugar.
Damage from free radicals has been noticed to play a part in almost all of the eye diseases that can cause blindness, something we see every day at Cascadia Eye. Oxidation also affects dry eye, but we would like to especially focus on cataracts and age-related macular degeneration (AMD).
Now, avoiding oxidant-inducing factors like smoking, sun damage (see this article about protecting your eyes from UV), and excessive alcohol, fat, or sugar reduces your risk factors for the above diseases, as we have blogged about before. But we can also go the other way and add factors that decrease risk to our vision, especially as we age and our natural ability to fight free radicals weakens.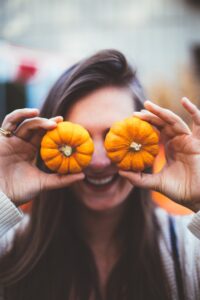 There have been particular antioxidants found to specifically aid eye health, especially a certain class of compounds called carotenoids. You've seen them before–the pigments that produce deep oranges and reds in pumpkins, sweet potatoes, and (of course) carrots, although they exist in other vegetables as well (more on that later). You may have heard about the carotenoids alpha-carotene and beta-carotene, which are two types of vitamin A, which is vital for healthy eye function (in the right quantities–not too much, not too little!). Particular carotenoids that are not vitamin A also occur naturally in the macula of our eyes: lutein and zeaxanthin.
So how can we use them?
First, in 2020 Magazine's course on Nutrition and Vision, Linda Conlin, ABOC notes "people who have a diet rich in carotenoids have been shown to have an 81 percent decrease in the odds for posterior subcapsular cataract (which forms on the back of the lens beneath the lens capsule)" and adds, "use of vitamin C supplements for more than 10 years was associated with 33 percent decreased odds for cortical cataract based on a UK study. As with vitamin C, people with diets rich in vitamin E for more than 10 years have been shown to have a decrease in the onset and progression of cataracts. This indicates that taking antioxidants isn't short term; it must be a continuous nutritional habit."
So, although these effects are still under study, the first rule should be start early and be consistent with your vitamin supplements, and make sure to eat a lot of deep orange vegetables and dark leafy greens.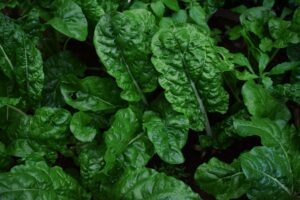 In fact, while carrots are certainly good for your eyes, spinach is even better–not only does it have vitamin A and b-carotene, it also has those special eye carotenoids lutein and zeaxanthin.
There is one additional place where lutein and zeaxanthin play a noticeable role, and that's in slowing the progress of age-related macular degeneration (AMD).
Supplements for Macular Degeneration
In her guide for AMD patients, Dr. Nannette Crowell writes:
"Two Age Related Eye Disease Studies (AREDS and AREDS 2) demonstrated that antioxidant vitamins and zinc may reduce the impact of AMD in some people…The study found that people at risk for developing advanced stages of AMD lowered their risk by about 25% when treated with a high-dose combination of vitamin C, vitamin E, and zinc."
But, it should be noted: "Among those who have either no AMD or very early AMD, the supplements did not appear to provide an apparent benefit. In other words, taking high doses as a preventative has not been shown to be of benefit, but taking it after the diagnosis has been made is a good idea."
You can download the whole AREDS guide here, especially if you have been diagnosed with age-related macular degeneration.
The current formula from the AREDS study is:
Vitamin C – 500 mg
Vitamin E – 400 IU
Zinc oxide – 25mg
Copper as cupric oxide – 2mg (to prevent copper deficiency which may be associated with high zinc supplementation)
Lutein – 10mg
Zeaxanthin – 2mg
(Note that vitamin A is not included, as overdoing it can be harmful. It's better to get it by carotenoids, such as beta-carotene, from your diet as discussed above. Zinc, which is included, helps your body better absorb vitamin A.)
The formula has also been modified to include 1,000 mg of omega-3 fatty acids (350 mg DHA and 650 mg EPA) in place of copper.
This specific formula exists as a supplement (look for a bottle with AREDS 2 on the label), and if you have macular degeneration cannot be obtained by diet alone. But will your diet also make a difference? Of course!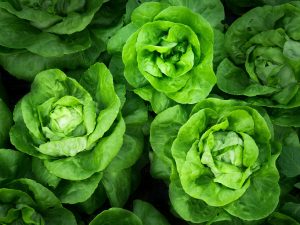 "The risk of vision loss from macular degeneration can be reduced by as much as 46% simply by increasing your intake of dark green leafy vegetables and fish, and cutting back on unhealthy fats," Dr. Crowell says. In addition to the deep-colored vegetables (and spinach) we've already mentioned, brightly-colored fruits and especially berries also offer protection.
Conclusion: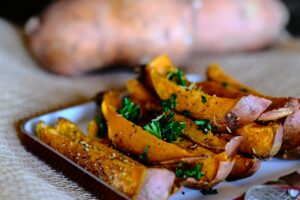 Even if you don't have macular degeneration or cataracts (yet), carrots and other deep orange veggies, dark leafy greens (and especially spinach!) and brightly-colored fruits and berries are excellent for your eyes. Vitamins C and E, folate, and safe doses of Vitamin A can be found in most multivitamin supplementals, although adding them to a diet rich in carotenoids is even better!
Contact Cascadia Eye
If you would like more information, please contact us today. If you want to make an eye appointment with Cascadia Eye, you can use our convenient online scheduling–just go to the "Schedule Appointment" button at the top of this page.
You can also join us on Facebook to ask questions about eyes, exams, and our practice. We'd love to hear from you — and might write a blog to address your questions in the future.
---