Welcome to Cascadia Eye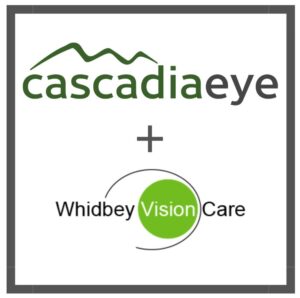 IMPORTANT NOTICE:
WHIDBEY VISION CLINIC
AND CASCADIA EYE HAVE MERGED
To our valued Whidbey Vision Care patients; this letter will provide valuable information about your eye care medical records, accessing your eye doctor and obtaining future eye care. Please read and bookmark this page for future reference.
Your medical records are now in the care of Cascadia Eye and we continue to be responsible for your eye care. Should you need medication refills or continued care for chronic conditions such as glaucoma or diabetic eye care, you should not experience any lapse in care.
We honor your existing eyewear warranties. We can and will take care of your glasses! We may even be able to offer quicker service since we have our own in-house lens lab.
We are working to get our notification system online, but in the meantime, feel free to contact us at Whidbey Vision Clinic's phone number 360-675-2235 or Cascadia Eye's number 360-678-2020 to arrange an appointment or for any questions. In addition to Dr. Gordon, ophthalmologists Dan Siapco, MD, Carlindo Pereria, MD, and Ernesto Golez III, MD, are available for appointments at our Coupeville office as well as our other locations.
THE BEST EYE CARE ON WHIDBEY ISLAND
As of January 19, 2023, Cascadia Eye (in business since 1985) and Whidbey Vision Care (in business since 1996) have merged. Whidbey Vision Care, owned by retired OD, Chris Gaustad, and Drs. Roy Gordon and Joseph McCune practiced there until December 2022.
Dr. Gordon joined Cascadia Eye prior to the merger, which was initiated by Dr. Gaustad. Cascadia Eye is excited at the opportunity to work with the Whidbey Vision Care team, to expand the business, and are also lucky enough to have hired two former Whidbey Vision Care employees into the Cascadia Eye family.
We are thrilled about this opportunity to work together and offer increased eye care availability to the whole of Whidbey Island and beyond.
COUPEVILLE CLINIC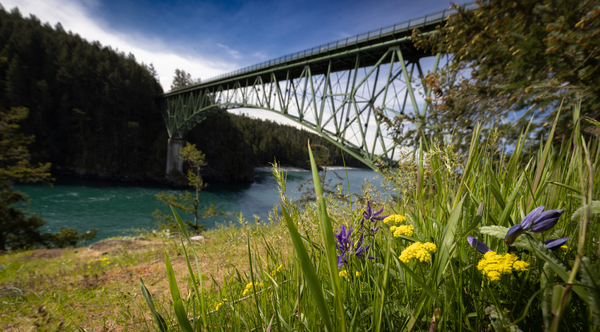 At Cascadia Eye, Whidbey Vision Care patients will still find all the services they enjoyed. In addition, we have added or expanded the following services: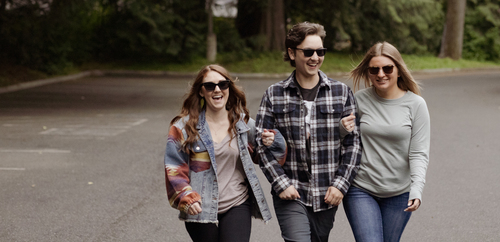 Surgical and laser care, including cataract, cornea, refractive lens exchange (RLE) and LASIK.
Access to a full service, quality, accredited specialized eye surgery center.
Glaucoma care by glaucoma specialist, Ernesto Golez III, MD.
Access to retina specialists: Pacific Retina utilizes our office in Coupeville on Mondays to provide care to island residents.
Friendly opticians and large selection of your favorite brands of eyewear, including Cascadia Eyewear, an exclusive, local eyewear company with low pricing that competes with Costco and online vendors.
Expanded availability of insurance plans such as Davis Vision, VSP, Northwest Benefit Network, and more.
*Please note, Cascadia Eye's previous location at 109 Birch Street is NOT to be confused with either Whidbey Vision Care or Cascadia Eye (the tenant there is in no way affiliated with either practice).
Contact Cascadia Eye
If you would like to learn more, or if you would like to schedule an appointment at Cascadia Eye, please contact us today. We are happy to answer any questions you might have!
In addition, join us on Facebook, Instagram or YouTube to ask your questions about eyes, exams, and our practice. We'd love to hear from you – and there might be a blog to address your questions in the future.
We are excited to be the center for
all your eye care needs.
Welcome to Cascadia Eye!