K. David Epley, MD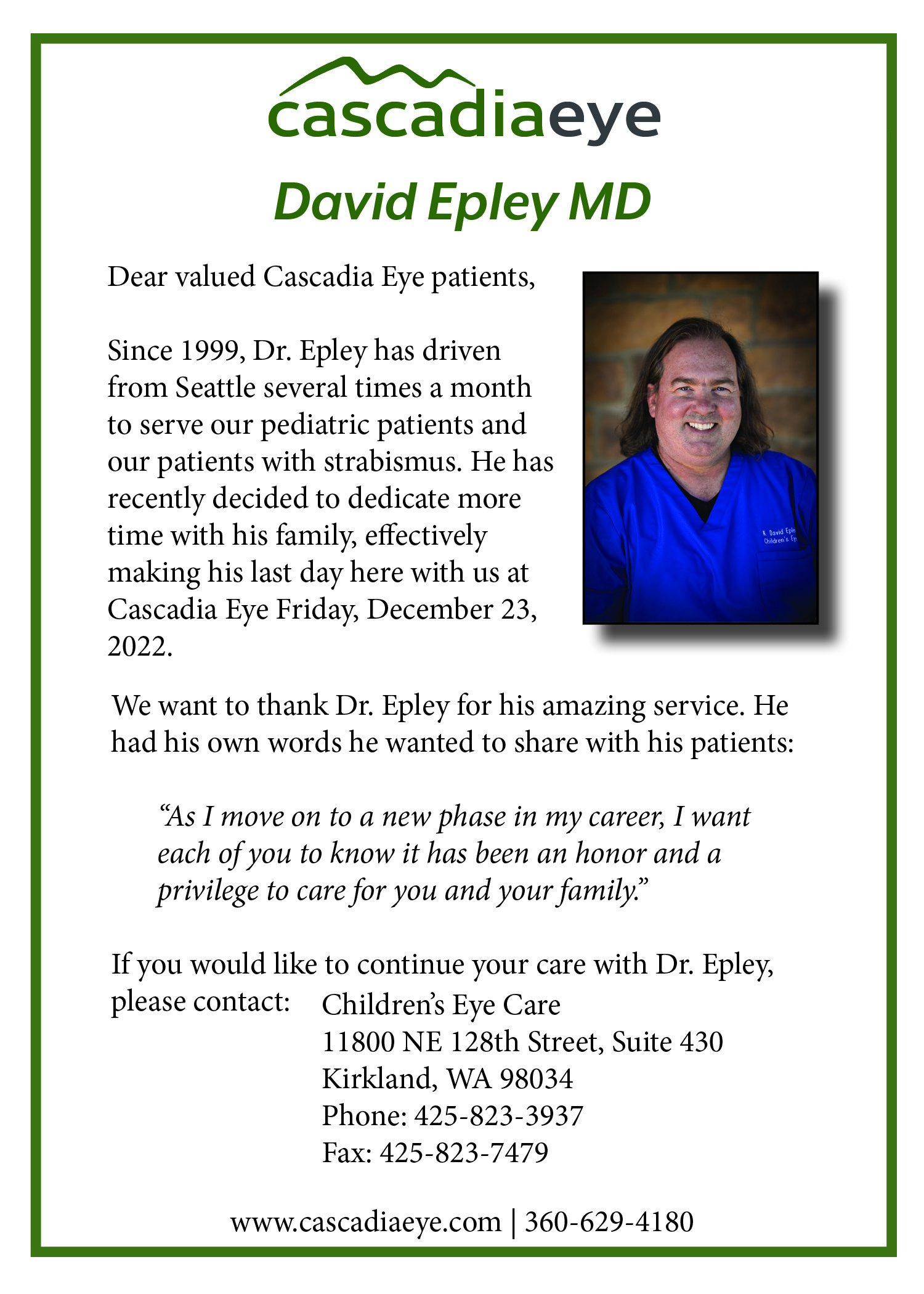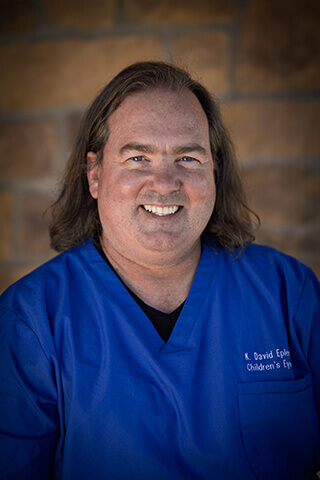 Dr. K. David Epley is our pediatric ophthalmologist and adult strabismus specialist. His gentle nature and friendly persona have already made him a favorite with both our staff and patients, especially the children. In addition, his daily work with muscle imbalances makes him an excellent resource for adult patients with eye muscle disorders that require special care, such as double vision. He sees patients in our Stanwood clinic two Fridays a month.
Dr. Epley is a native of the Northwest, attending Whitman College for his undergraduate degree and Oregon Health Science University for his medical degree. He performed his internal medicine internship at Emanuel and Good Samaritan Hospitals in Portland, OR. His residency was done at The Krieger Eye Institute in Baltimore, MD from 1994-1997, where he acted as Chief Resident from 1996-1997. He then went on to St. Louis Children's Hospital for a fellowship in pediatric ophthalmology.
In addition to his pediatric eye care services here, he sees children and adults with strabismus at Children's Eye Care, PLLC in Kirkland, WA. He is affiliated with Swedish Hospital, Children's Hospital, Evergreen Hospital and Skagit Valley Hospital. He is a diplomat of the American Board of Ophthalmology, 2003-2004 President of Washington Association of Eye Physicians and Surgeons, and a trustee-at-large of the American Association of Pediatric Ophthalmology and Strabismus.
Contact Cascadia Eye
If you would like to learn more, or if you would like to schedule an appointment at Cascadia Eye, please contact us today. We are happy to answer any questions you might have!
In addition, join us on Facebook, Instagram or YouTube to ask your questions about eyes, exams, and our practice. We'd love to hear from you – and there might be a blog to address your questions in the future.